BOULDER • Hardly a minute passes between the time he sits down and is fed.
This afternoon, Anna Zoe has prepared her boy special plates of pork belly and bao. The fluffy, hand-rolled dough buns are steamed, pan-fried and stuffed with spice and veggies and savory, saucy pork. Just as Edwin Zoe knew them as a child.
His mother gives him one dish after another, kisses him on the forehead and shuffles back to the kitchen of Zoe Ma Ma.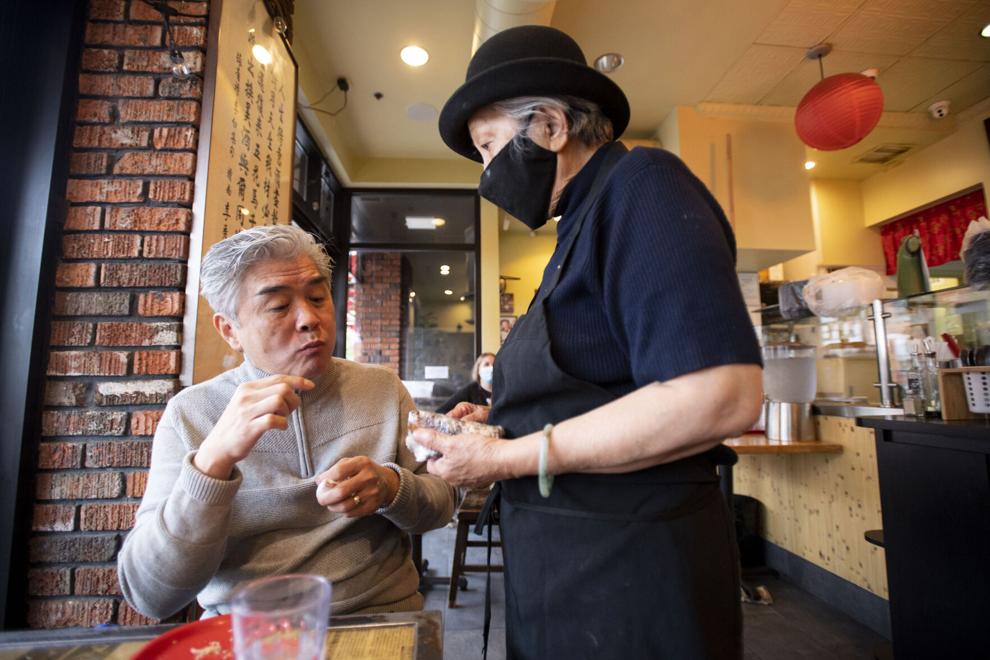 "I'm gray, and she still treats me like this," Edwin says. "That's a blessing."
A blessing for all who come to his restaurant and are served by the namesake.
However slight in stature, 78-year-old Ma Ma is impossible to miss on her walk from home to the restaurant. Her wide-brimmed hat is hard to miss. She'll wave to fans as she goes, passing Pearl Street's hip, pricey eateries before arriving to a much different one on the humble corner of 10th Street. A critic once called Zoe Ma Ma "a rare find in downtown Boulder: authenticity."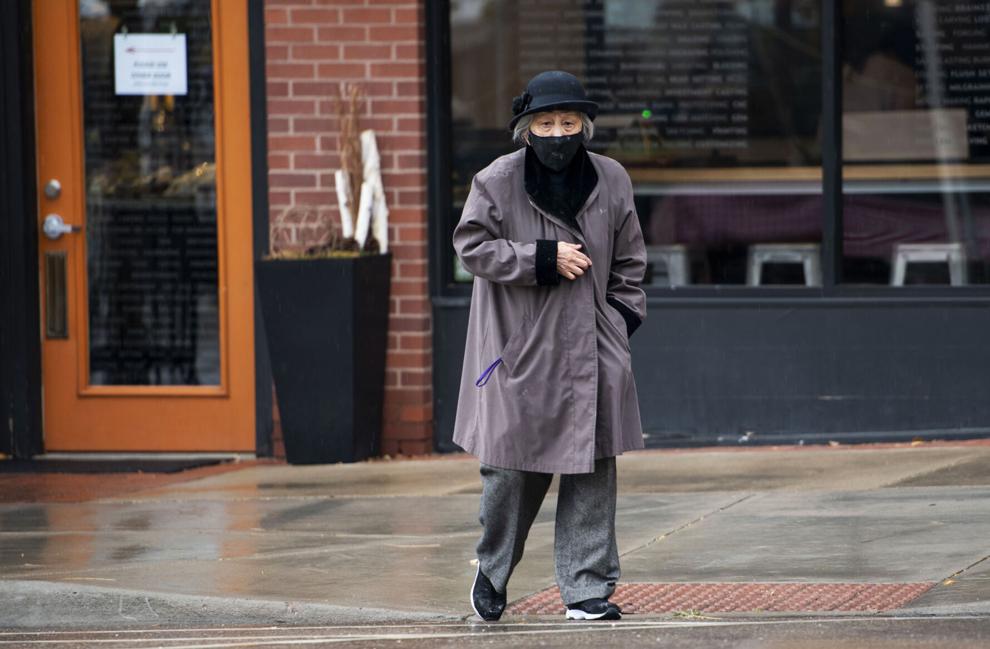 Inside, one might snag one of five tables and fill up on a hearty, flavorful, colorful bowl of noodles for $8 (though, one would be mistaken not to add the bao for $3.50 and/or an order of crispy, juicy potstickers for $4.50).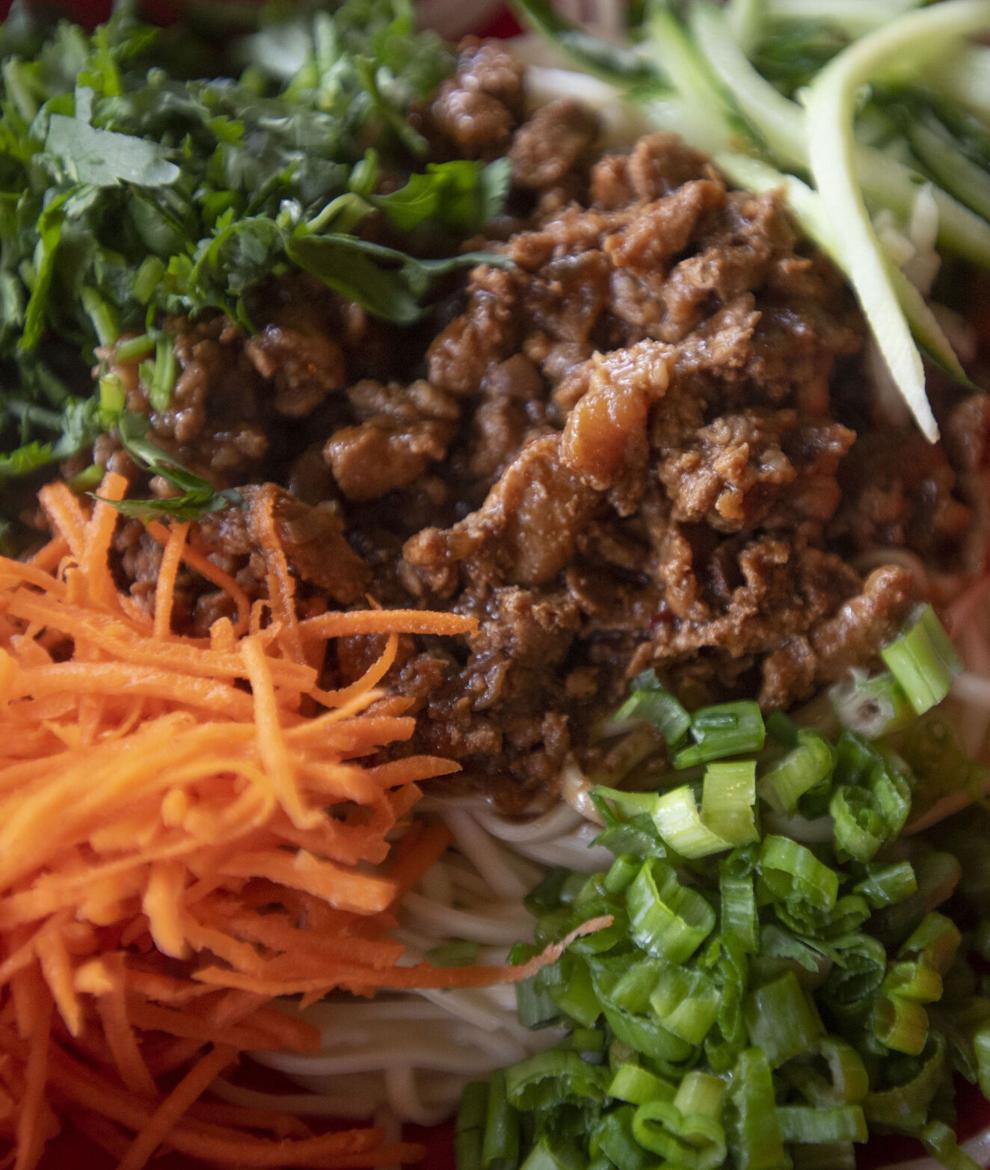 The restaurant hardly calls attention to itself, but for the awning promising "super yummy street food." It is comfort food. Chinese cuisine as it was meant to be. Not the fried, starchy, Americanized likes of sweet and sour and sesame chicken.
None of that here. Only fresh ingredients: homemade noodles from organic flour; eggs from cage-freek chickens; all-natural meats. Only a short, perfected list of bowls and dim sum. Only Ma Ma's finest.
This afternoon, midfeast, she speaks to her son in her native tongue, Mandarin. Translated: "Do you want to take some home?"
Edwin shakes his head. "I want to eat it now."
Since 2010, owner and visitors alike have been unable to resist these simple delicacies. One visitor was Guy Fieri.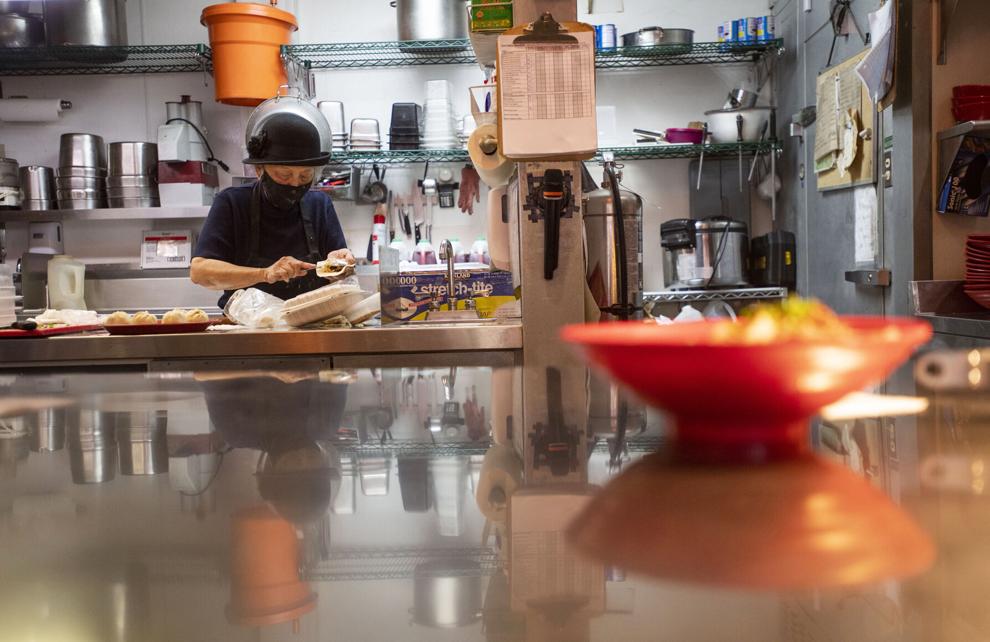 On the episode of "Diners, Drive-Ins and Dives" called "Mom's Kitchen," Fieri declared: "This is the best, fast Asian food I've seen in 10 years."
Edwin was grateful for the comment. But he couldn't help but wonder: How much of this was real and how much of this was TV performance?
"They wrapped on a Thursday, and on Saturday morning, I get a phone call from the producer," Edwin recalls. "'Can you reserve a table for 10?' … Guy wanted to come back and bring his friends and family for lunch."
Customers return and hope to find Ma Ma in the kitchen. Their chances are pretty good; in recent years she has pulled 10-hour days between the original Boulder spot and the expansion pop-up in Denver's Union Station.
Retirement? No way.
Edwin knows his mother as always needing to work. Always needing to please. Cooking "is really meaningful to her," he says. "Because she really enjoys people enjoying her food."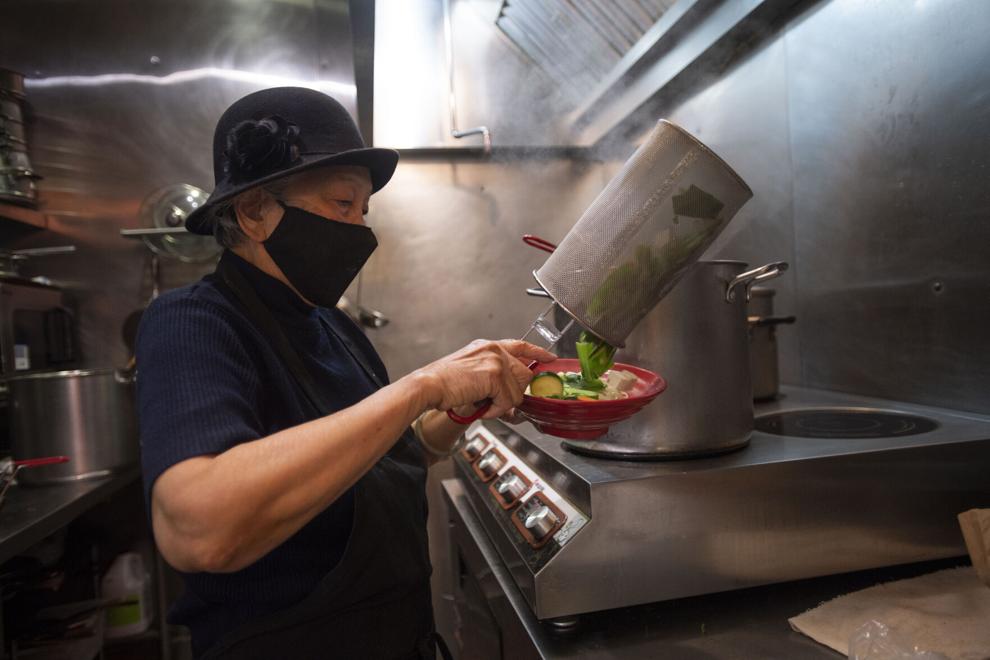 That's what he thought about after his father's death in 2006.
His parents had taken on life together — had left Taiwan for the United States in the 1970s, settled in the Midwest, opened a restaurant to support young Edwin and teach him hard work. That's what a restaurant required, hard work. He took that ethic to the University of Boulder, graduating with a business degree and starting a successful software company.
Back in Indiana, without her husband and her work, Anna Zoe was miserable.
"Like she was just waiting for the end, so to speak," Edwin says. "I realized I needed to have something for her to do."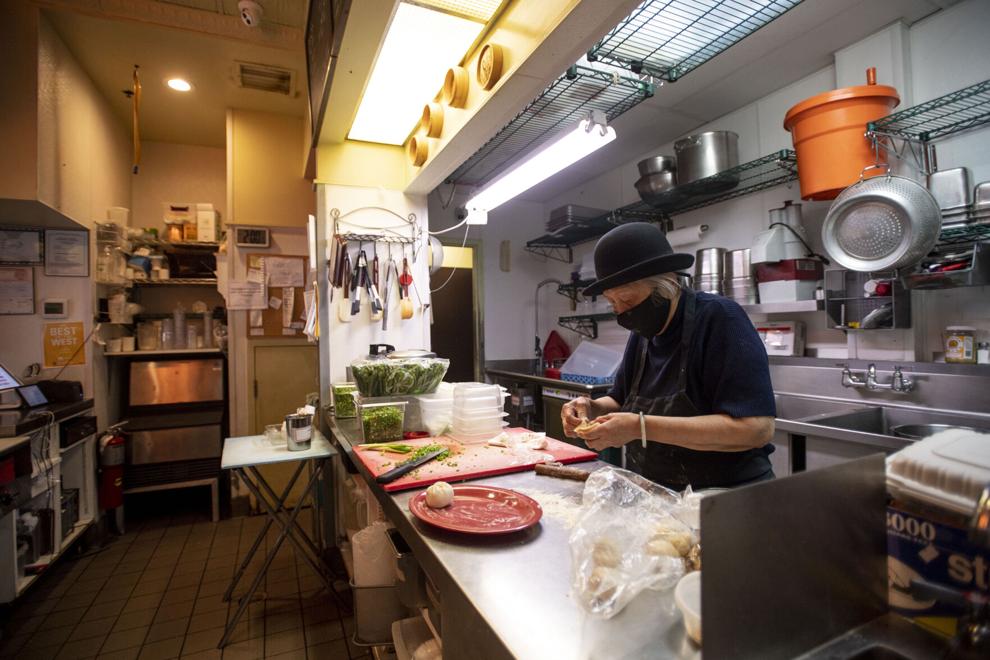 She moved to Boulder and got busy in the little corner building Edwin bought. She had been in the business of that battered, greasy stuff — the stuff Americans liked. Edwin had just one request.
"I said, 'Just make the things you've always made for me.' She said, 'Americans aren't gonna like that.'"
For once, she was wrong.
Her son will always be first, but Ma Ma has many more people to please nowadays.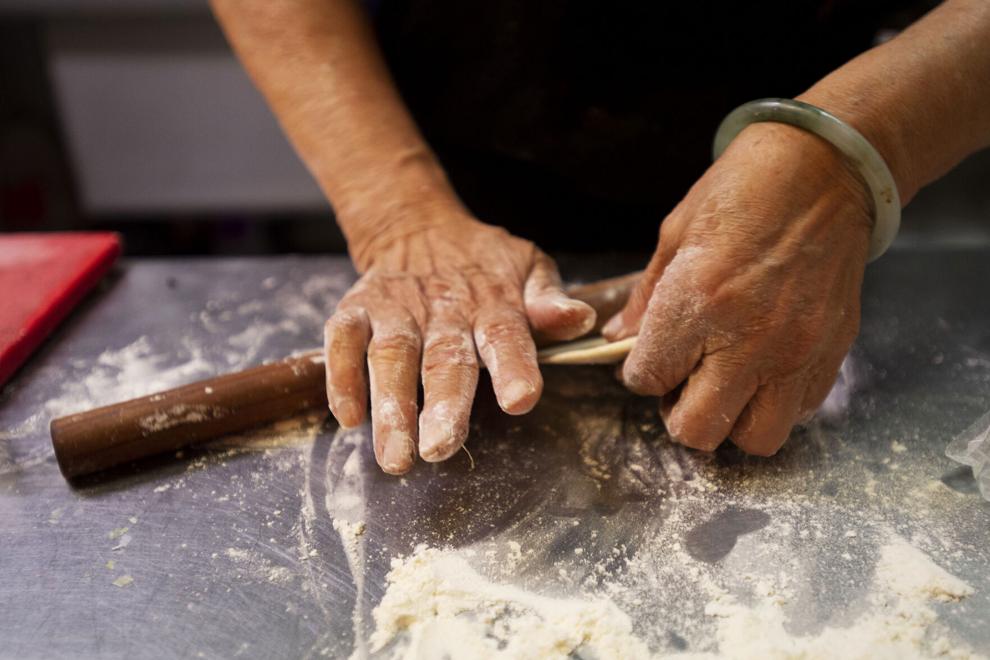 She leaves him satisfied this afternoon, leaves him with another kiss on the forehead. She leaves with a container of potstickers.
Across the street, the ladies at the jewelry store love it.
On the menu
The menu lists five noodle or rice bowls ($7.50-$8.50), including Za Jiang Mian, topped with ground pork and julienne vegetables. Dan Dan Mian differs with a spicy pork blended in seasoned broth and bok choy, the Chinese cabbage. Also a bowl with tofu, veggies and Sichuan peppercorn.
Look for specials on weekends ($13). Recently: a braised beef noodle soup described as "rich, spicy and exotic," and another noodle soup with pork wonton and duck.
The chicken noodle soup ($9.50) is a favorite, infused with pickled greens, sprouts and ginger.
The potstickers are often served crackling and packed with pork, shrimp, garlic, chives and veggies. Tofu and shitake mushrooms anchor the vegan dumpling. Also a vegan option for the bao, which is otherwise defined by chashu pork.