Learn how to make mulitas, a crispy tortilla sandwich filled with carne asada steak and plenty of shredded cheese. Ready in less than 10 minutes.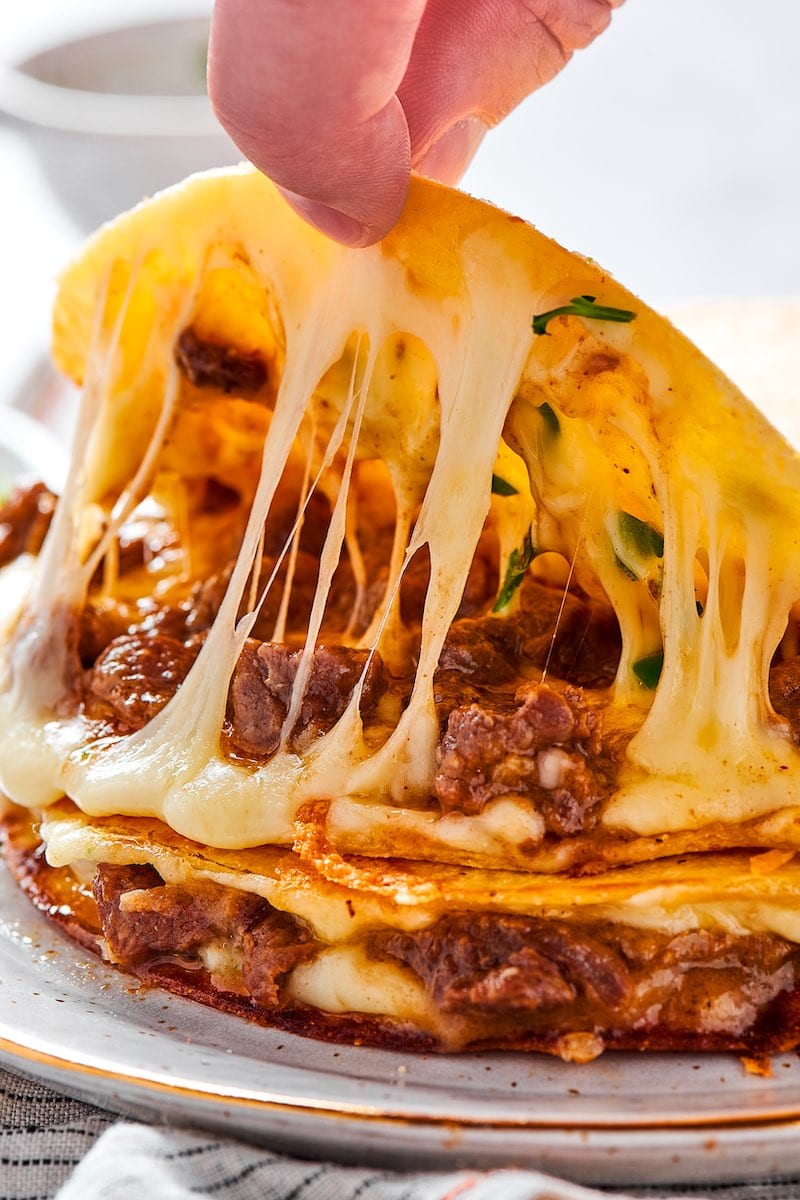 The Best Mulitas Recipe
Do you love Mexican food? 
Recently, we've been obsessed with a recent sensation, quesabirria tacos. We thought they were the GOAT, However, if you haven't tried the viral Mulita, you haven't lived! Also known as mulitas de birria. 
What are mulitas?
Mulitas are 'sandwich tacos' that originated in Mexico but are now popular worldwide.
Often referred to as a Mexican grilled cheese, it's made with two tortillas,
…
Read More