Most people don't expect to see shrimp and grits on the menu when they go to a Chinese restaurant, but China Delight in Corvallis, Oregon isn't your run-of-the-mill eatery.
Located at 325 NW Second St., China Delight serves traditional Chinese food seven days a week, but patrons can expect something a little different on the weekends.
That's thanks to bar manager Nick Turner, an Alabama native with roots in Trinidad and Tobago, who cooks up authentic Southern soul food with a rotating menu Fridays through Sundays.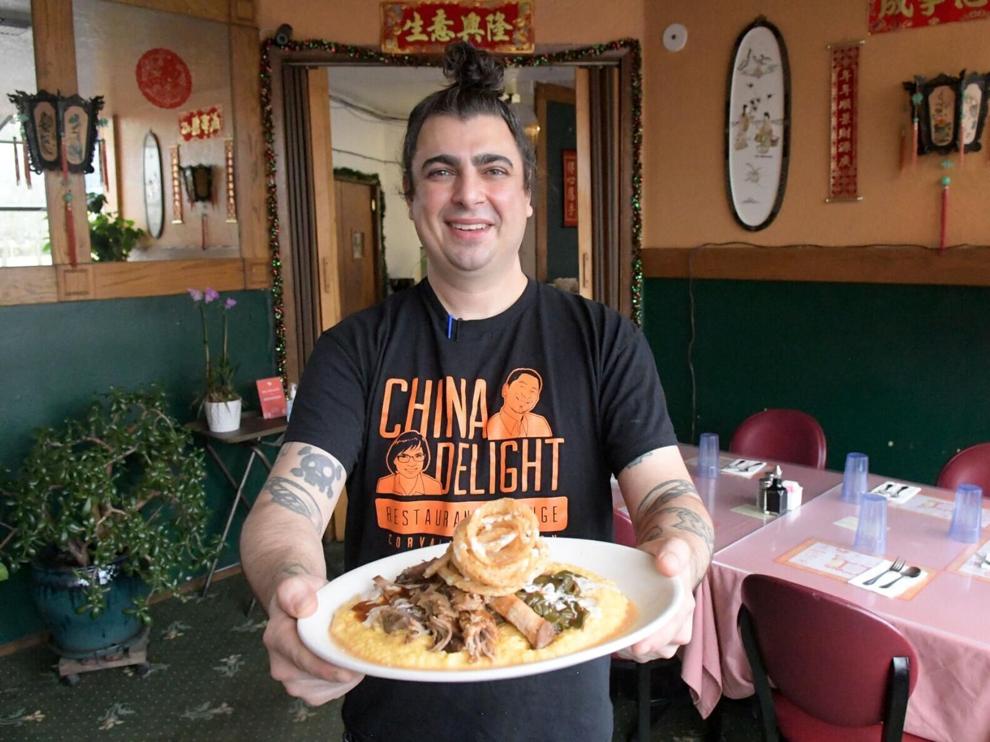 "I feel like people here haven't had truly cheesy, salty, delicious buttery grits before," Turner said. "I'm here to change that stigma."
The 37-year-old cook was born and raised in Birmingham and moved to Oregon shortly before the pandemic. He said finding work at China Delight was like finding a diamond, because owners Jack and Esther Ng have been nothing but supportive of his culinary endeavors on the weekends.
"Having worked in four different states and having experience from hole-in-the-wall to white tablecloths, I've picked up ideas along the way that I thought would be successful," Turner said. "Jack and Esther see the potential, and they believe in me."
So what does this Alabama native cook up in the back of China Delight? He's constantly adding new items to the rotating menu, but the classics include shrimp and grits, dry rubbed ribs, pulled-pork sandwiches, collard greens, cheese grits, lima beans, baked beans, okra, jalapeño cornbread, potato salad and more.
Other favorites are fried oyster po'boys, fried pickles and various delicacies with Creole and New Orleans influence.
If your mouth is watering, don't bother looking for the options on the China Delight menu; Turner's advertisements for his cooking are entirely word of mouth, a sign out front of the restaurant and a text he sends out to his friends every Thursday.
He also said anyone who knows what they want can just find him in the kitchen and talk to him, and he'll whip up something on the spot.