GEORGETOWN — After half a century, a hotel is returning to Georgetown's historic Front Street.
More than 100 people gathered on the 600 block of Front Street in Georgetown on May 19 for a groundbreaking ceremony for The George, a boutique hotel that will be built at 615 Front St., the site where the Georgetown Times office sat for more than 40 years.
The crowd of folks came out in the 96-degree heat to watch Georgetown Mayor Carol Jayroe and Winyah Hospitality representatives ceremonially dig out some dirt for the hotel.
"We haven't had a hotel on Front Street in over 50 years," Jayroe said.
The last hotel to stand on Front Street was the Prince George Hotel, which started in the 1930s as the Lafayette Hotel. Over the years the hotel space was taken over by Fogel's Department Store. The family closed the businesses by the mid-1980s.
Since that time there has been no hotel in downtown Georgetown.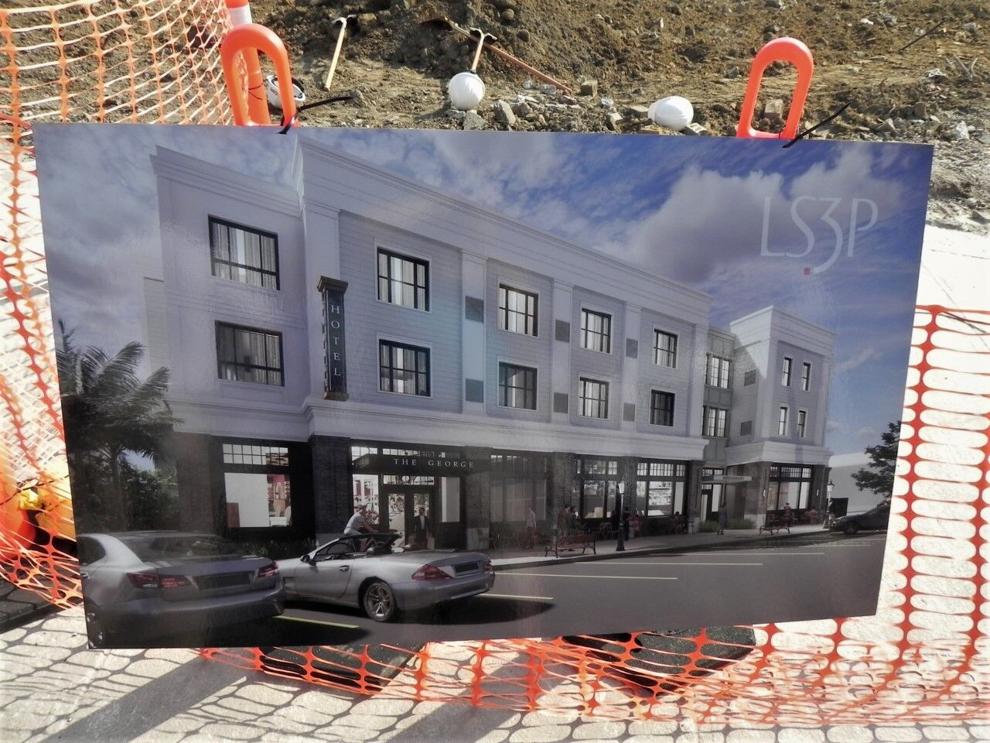 The George has been planned and is being developed by a local South Carolina team, led by Palmetto Commercial Properties. The architects for the project were Charleston based LS3P. Interior Design for the hotel and restaurant will be provided by Jenny Keenan Design. CPI Construction is the General Contractor. Financing for the project is provided by Servis1st bank. Indigo Road, a hospitality and restaurant operator, will manage the hotel as well as run all of the food and beverage.
"The George" hotel should be open by the time of the 2023 Wooden Boat Show in October that year, the Winyah Hospitality partners say.
The last two hotels in the city's Historic District were the Gladstone Hotel, which closed in 1967 and the Prince George Hotel, which closed by the 1980s.
There have been other hotels and boarding houses over the past 293 years since the City of Georgetown was laid out in 1729, but these were the last ones on Front Street.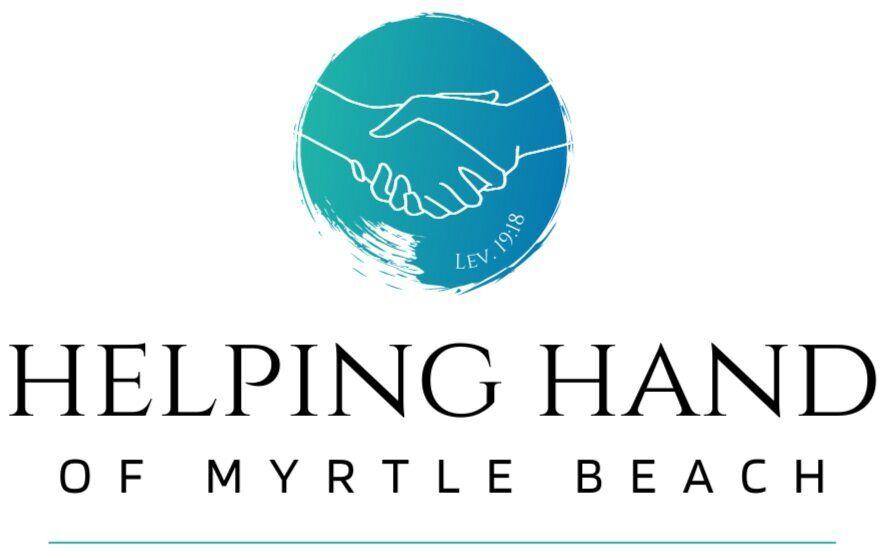 It's been a long and winding road for six-plus years for the partners of Winyah Hospitality. The partners include Christy Cooper Whitlock, who grew up in Andrews and lives in the Pawleys Island area; Ben Zeigler of Florence, who's board chairman of the Belle W. Baruch Foundation which owns Hobcaw Barony; and Joe Keenan of Charleston, who's a developer and is managing partner of Winyah Hospitality.
The mayor recalled a phone call she got in 2016 from then-Mayor Jack Scoville.
"I was on city council. He called myself and Ed Kimbrough who is here and said, 'Come with me, and Paul Gardner, the city administrator. We're going to take a ride,' and I didn't know where we were going, particularly. But we were going to Florence and we toured Hotel Florence with this crowd and we stayed mostly the entire day," Jayroe said. "I thought they were going to have to run us off. We were through every room and so excited about it. And we could see what the Hotel Florence did to put a match under everybody in Florence."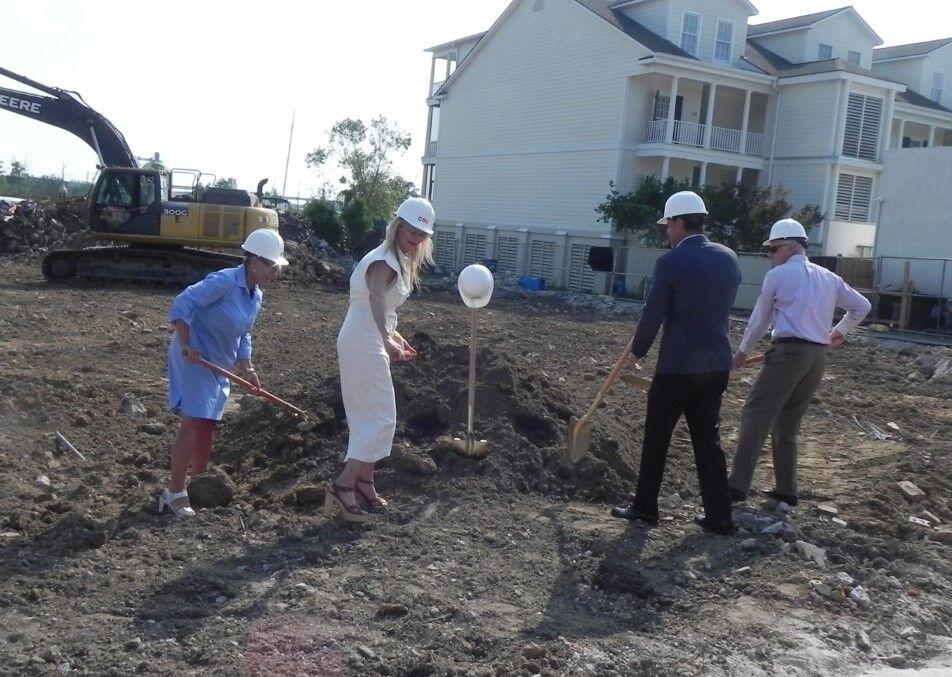 "Once that that hotel hit the ground, then Florence took an entire change. That's what I see here," Jayroe said. "We haven't had a hotel on Front Street in over 50 years. Now we're going to have The George and it seems like it's been a long time coming. But this demolition was the quickest demolition I've ever seen. So, we might have a hotel before this year's (Wooden) Boat Show."
"Okay, I think Joe put a match under them and I know Christy can. So, I just wanted to thank everybody for being here and Representative (Lee) Hewitt is here, and we have county councilman, we have Mr. Everett Carolina; city council, Mr. Henry Hobson, and Jim Clements, and Jimmy Morris and Jonathan Agner here and just know that the city administrator Sandra Yudice, Dr. Yudice is here. And I think this goes to show that this city is behind this project 100%," Jayroe said. "And we will do what we can to make it profitable and good for everyone. This is we're so excited. And I think it's time to put a shovel in the ground."
Keenan told how the partnership developed and came to decide to build a boutique hotel. It started with a visit to Florence by Whitlock.
Whitlock said she had heard things about the boutique Hotel Florence in that city about 70 miles away from Georgetown. After spending one night there she fell in love with the concept and how the Hotel Florence had developed into a successful business in an old building that dates to about 1900. Once the Hotel Florence was up and running, and as it flourished, other businesses opened up in the area. That helped create more jobs and more opportunities in a part of Florence that had been stagnant.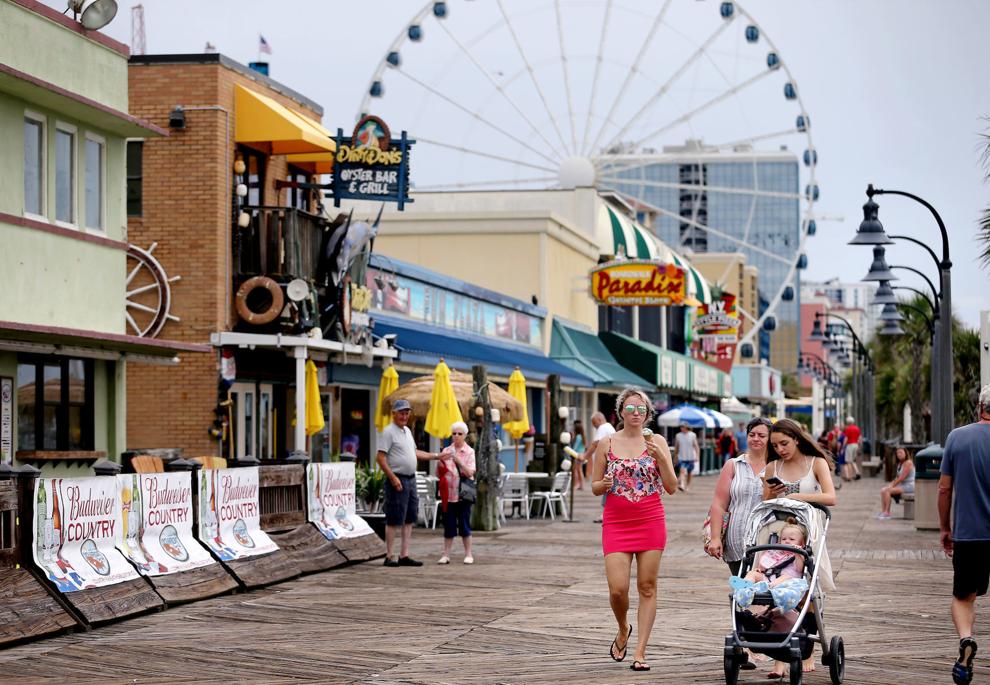 Whitlock said she spent one night at the Hotel Florence and got really excited about that boutique hotel in the Pee Dee-area city 70 miles away from Georgetown. She said it was the spark for revitalizing that area of Florence.
She asked and found out there are five owners of the Hotel Florence. The desk clerk said one of the owners is Ben Zeigler. She called him and he was interested.
Zeigler is a bond attorney in Florence with Haynsworth Sinkler Boyd.
Zeigler is well-known for his work with financing and economic development. He's been active in many charitable and non-profit organizations. Along with the Baruch Foundation, he's been involved in historic and cultural groups, including the Francis Marion Trail Commission, McLeod Health, Pee Dee Land Trust, golf and tourism groups and more.
"We're not a group coming in to build a big monstrosity and turn it over and flip it," said Keenan.
"We want to build it, we want to run it, operate it, get it to where it needs to be. It's a partnership with you guys that are all in attendance here. You all live here. It's a partnership with the Front Street businesses. It's a partnership with Myrtle Beach, Pawleys Island. And our vision has always been boutique."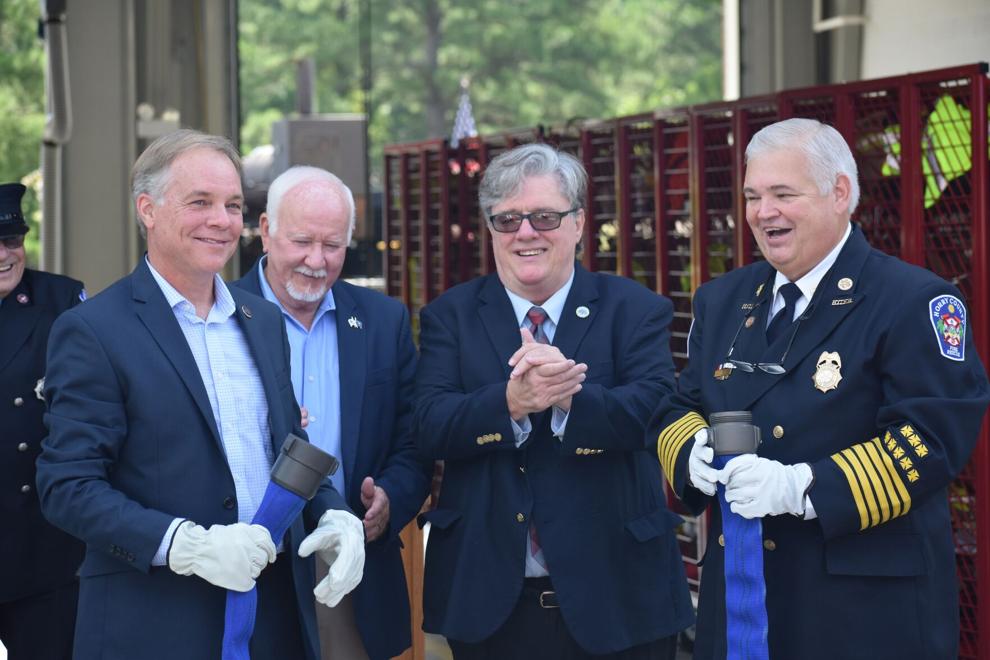 Keenan said his family is in the hotel business in Charleston. "I can tell you that today's traveler really searches for boutique properties. The coastline between Wilmington and Charleston, there's really no true boutique property to stay in, let alone one that has river views and a very nice marina facility right out front 100 feet from the door. We're very excited about the attributes of this site."
"I can tell you right now, now that this building is down, I'm more excited than ever to get to see this raw piece of property right here," Keenan said. "The Georgetown Times was a wonderful building. And it served its purpose for a long, long time. But you know, things change. I mean, we've gone through three mayors, that's how long we've been working on this property. I know you can laugh. It is kind of comical, but that's the truth of it."