Backyard Café—West Columbia/Cayce: 940 Old Barnwell Rd., 803-951-0405. thebackyardcafe.com. From the ribeye steak sandwich topped with sauteed onions, peppers, mushrooms and gooey provolone cheese to the salmon caesar salad, the Backyard Cafe has food to suit a range of tastes. Chicken wings, fried flounder and nachos, too. ¢-$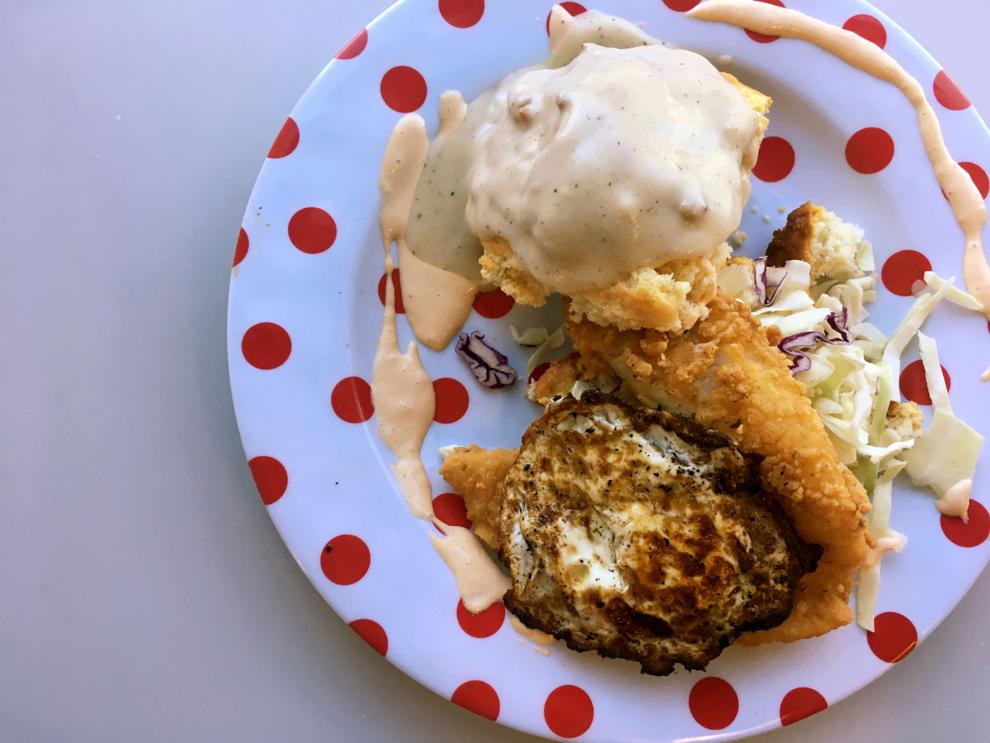 Bubba's Biscuit—Lexington: 115 W. Main St., 803-834-4095. Specializes in elaborate biscuit sandwiches. ¢
Chicken Salad Chick—Harbison/Irmo: 252-Z Harbison Blvd., 803-291-4722, chickensaladchick.com/columbia-sc. Lexington: 5135 Sunset Blvd, Suite A (Lexington Pavilion), 803-525-1311, chickensaladchick.com/lexington. Serves deli sandwiches, broccoli salad and soup in addition to a variety of chicken salad flavors like Jalapeño Holly and Mimi's Mix. ¢
Compton's Kitchen—West Columbia/Cayce: 1118 B Ave., 803-791-0750, comptonskitchen.com. With most everything made from scratch, you can't go wrong at this classic Southern meat-and-three. Lunch menu changes daily, with offerings including fried chicken, fish, pork chops, livers and gizzards and more, plus plenty of classic and healthy sides. Hearty breakfast menu, too. ¢
Creekside Restaurant—Lexington: 711 E. Main St., 803-808-0546. facebook.com/Creekside.Lexington. This cozy spot inside the Old Mill serves up classic American breakfasts and lunches every day of the week.
Flight Deck—Lexington: 109-A Old Chapin Rd., 803-957-5990, shoppesatflightdeck.com. Family-owned restaurant with an extensive collection of WWII-themed memorabilia and photographs. Menu ranges from burgers and sandwiches to ribs, pizza and Greek specialties. Blue-plate special includes one meat, two veggies, dessert and a drink. ¢
Garden Grille and Bar at the Hilton Garden Inn—Harbison/Irmo: 434 Columbiana Dr., 803-407-6640. Breakfast buffet in the mornings; dinner menu features appetizers, soups, salads, sandwiches, grilled specialties and more. $
Just Us Café—West Columbia/Cayce: 1208 Knox Abbott Dr., 803-791-5162. Corned beef hash, omelets, pancakes and other classic breakfast foods in a diner-style atmosphere. Also serves hot country lunches, sandwiches and more. ¢
Kingsman Restaurant—West Columbia/Cayce: 936 Axtell Dr. (Parkland Shopping Center), 803-796-8622, thekingsmanrestaurant.com. This longtime Cayce favorite offers everything from fried appetizers, sandwiches, burgers, pizza and wings to salads, lasagna and even liver and onions. Known for its grilled rib eye, which is one of the city's best. Serves liquor. Busy lunch, lots of atmosphere. ¢-$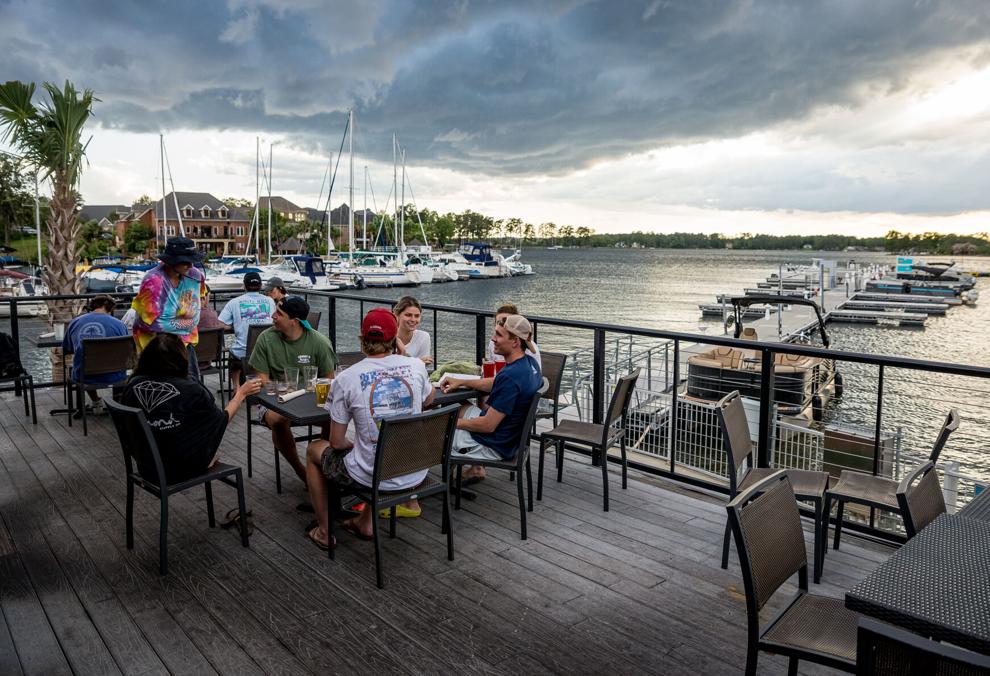 Liberty on the Lake—Harbison/Irmo: 1602 Marina Rd., 803-667-9715, libertytaproom.com. With sweeping, scenic views of Lake Murray from its multiple decks, Liberty on the Lake is a gorgeous place to knock back a few beers and some tasty, fresh-caught fish or a burger. Some of the same great salads, sandwiches and apps you'll find at the Liberty in the heart of Columbia. $
Lizard's Thicket—Harbison/Irmo: 7569 St. Andrews Rd., 803-732-1225, lizardsthicket.com. Lexington: 621 W Main St., 803-951-3555. West Columbia/Cayce: 2240 Airport Blvd., 803-796-7820. West Columbia/Cayce: 501 Knox Abbott Dr., 803-791-0314. West Columbia/Cayce: 2234 Sunset Blvd., 803-794-0923. Meat loaf, fried chicken, mac and cheese, fried okra. Good lord, what more could you want? A true local institution that thrives on the meat-and-veggies formula. This is what Southern cooking is all about. ¢
The Market Restaurant—West Columbia/Cayce: 3483 Charleston Hwy., 803-509-5641. Located at the South Carolina State Farmers Market, this restaurant serves breakfast and lunch made with fresh produce from the market itself. Features classic breakfast items, as well as Southern favorites (catfish, fried gizzards), sandwiches, burgers, Greek favorites and more. Also includes a tea room. ¢-$
Mathias Sandwich Shop—Harbison/Irmo: 7235 St. Andrews Rd., 803-781-4002, mathiassandwich.com. Founded in 1946, this sandwich shop is one of the early homes of the pimento burger. Serves breakfast and lunch. ¢
Momma Rabbit's—Lexington: 5082 Sunset Blvd., 803-356-1330. Fresh soups, salads and sandwiches, plus prepared suppers to take home. Also offers a catering service. $
The Root Cellar—Lexington: 420 Columbia Ave., 803-359-5436. therootcellarsc.com. Fresh Southern ingredients form the backbone of this carefully curated menu, with classic dishes like fried chicken livers and meatloaf given a modern flair. A classy but low-key place to dine. Salads and sandwiches, too. ¢-$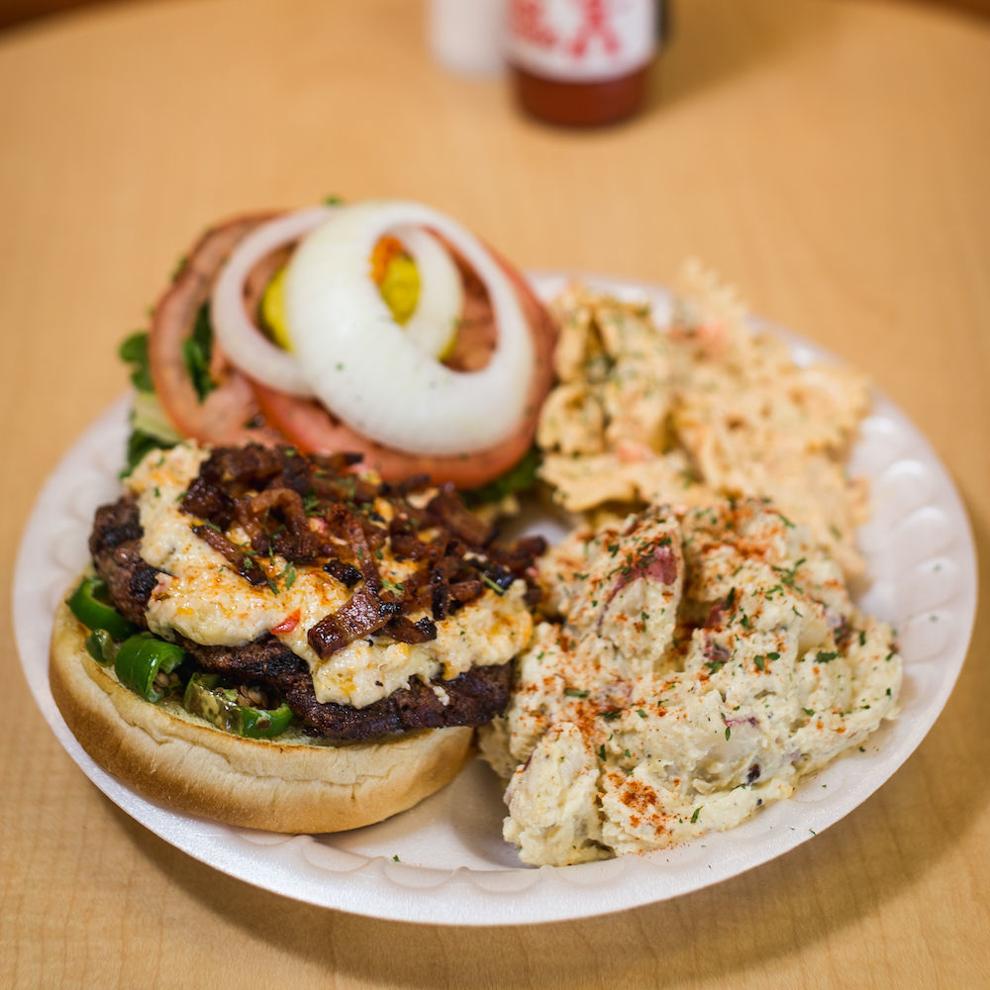 Roy's Grille—Lexington: 711 W Main St., 803-359-0994. roysgrillesc.com. Situated inside an Exxon station, Roy's barely takes up any space. The grill serves a variety of food including barbecue, which is smoked out back; a variety of breakfast sandwiches, many of which come with their house-smoked bacon; and fish and grits, served every morning. ¢
Tropical Grille—Lexington: 5449 Sunset Blvd., 803-520-0021. eattg.com. A relatively new fast-food, bowl-focused restaurant. They offer up Cuban variations, chopped chicken bowls, pulled pork and plenty more. Tropical Grille also sells wraps, sandwiches, salads and sides. ¢
Antai Asian Dining—Lexington: 5084 Sunset Blvd. (McCauley Sq.), 803-356-0062, antaidining.com. Specializes in both Chinese and Japanese fare. Sushi is on the menu as well as traditional Asian soups and appetizers, chicken, meat and seafood dishes. Strong vegetarian menu and house favorites that include black bean scallops, Beijing duck and honey walnut shrimp. $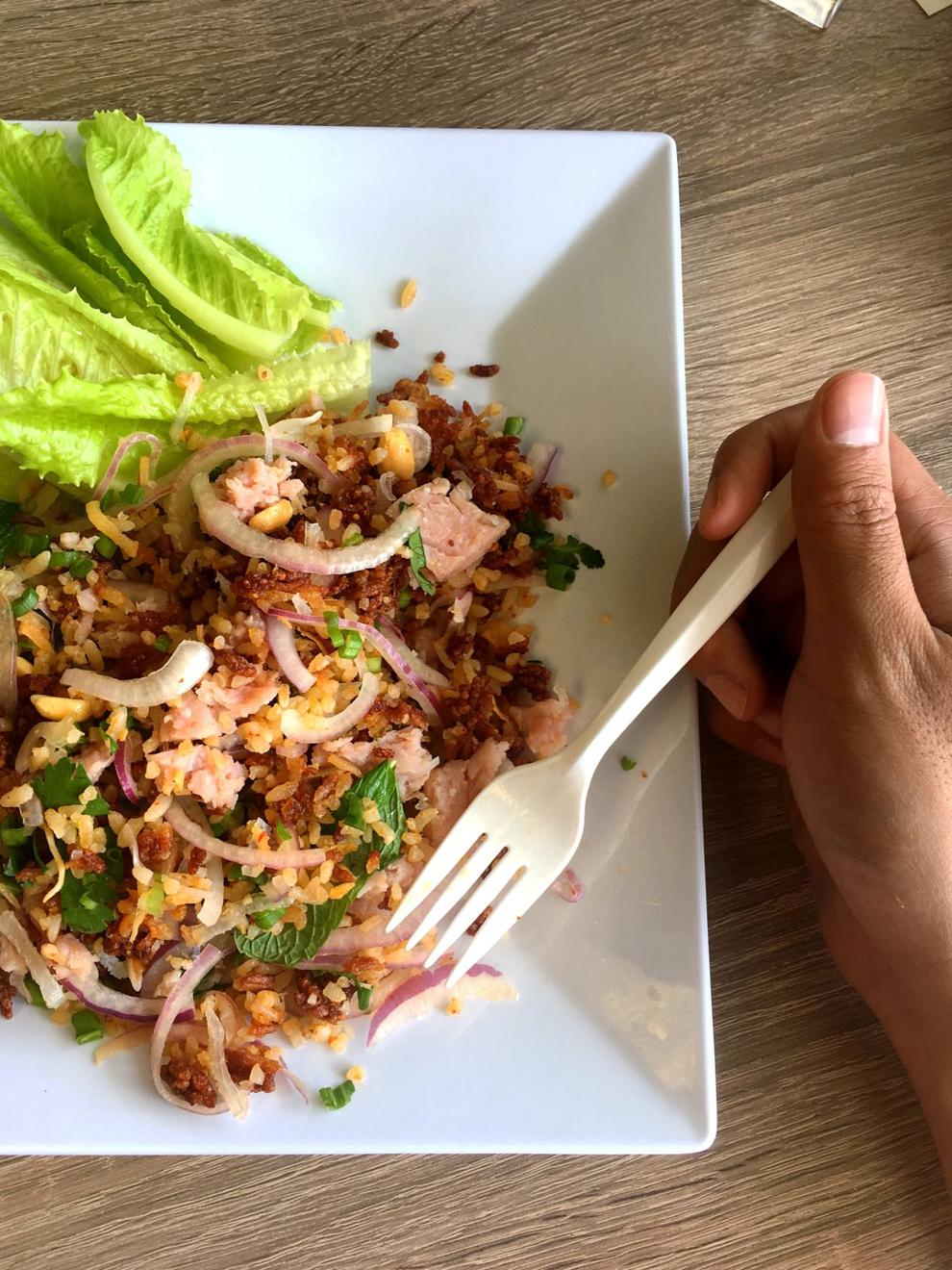 Duke's Pad Thai—West Columbia/Cayce: 904 Knox Abbott Dr., 803-661-6455. dukespadthai.com. This "street food and noodle bar" offers pan-Asian flavors galore, from ramen to pho to Thai-style chicken basil. The street foods include shrimp dumplings and Thai sausages on a stick. $
M Kitchen—Harbison/Irmo: 340 Columbiana Dr., 803-764-0558, yourmkitchen.com. A wide range of Asian favorites, from the healthy to the decadent. Nice modern space with elegant bar. $
Miyo's—Harbison/Irmo: 1220 E-2 Bower Pkwy., 803-781-7788, miyos.com. Winner of many Best of Columbia awards for its Shanghai and Sichuan cuisine. Features both traditional and innovative dishes served in a comfortable, elegant atmosphere. Also features sushi. ¢-$$
D's Wings—West Columbia/Cayce: 920 Axtell Dr., 803-791-4486. dswings.com. A neighborhood favorite west of the river, D's is both a great bar and a great restaurant. Scores of wing flavors — the house hot wing is a unique experience — plus bar apps, salads, sandwiches and desserts. Will soon move to new location on State St. ¢-$
Hudson's Smokehouse & Saloon—Lexington: 4952 Sunset Blvd., 803-356-1070, hudsonssmokehouse.com. In a town full of barbecue joints, Hudson's distinguishes itself with outstanding ribs. Ample, high quality buffet. Offers mustard-based, ketchup-based and vinegar-and-pepper options. ¢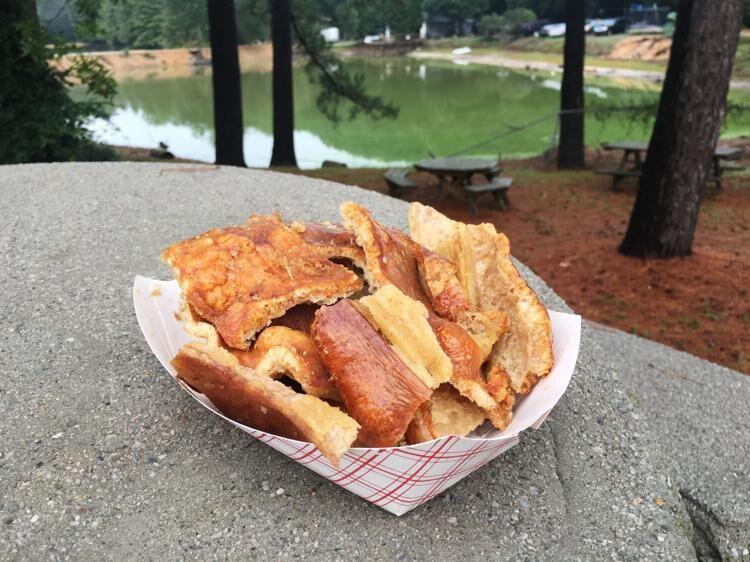 John D. Hite's—West Columbia/Cayce: 240 Dreher Rd., 803-794-4120, hitesbbq.com. Don't let the plain cinder-block building deter you. No-frills tasty pulled pork barbecue, roasted chicken, ribs and ham, all slow-cooked using wood. Meats and the usual fixins available to go by the pound or the pint. Takeout only. ¢
Maurice's Piggie Park—Harbison/Irmo: 1141 Lake Murray Blvd., 803-732-5555, piggiepark.com. Lexington: 766 W. Main St., 803-359-8789. Lexington: 1010 S. Lake Dr., 803-356-1909. West Columbia/Cayce: 1600 Charleston Hwy., 803-796-0220. West Columbia/Cayce: 2450 Augusta Rd., 803-796-4777. This Midlands barbecue institution pit-cooks its juicy pork, ribs, beef and chicken over hickory coals, and its Carolina Gold mustard-based sauce is legendary. ¢
Shealy's Bar-B-Que House—Leesville: 340 E. Columbia Ave., 803-532-8135, shealysbbq.com. Big buffet spread. The pork is lovingly pulled from slow-cooked whole hogs and served with a thick and tangy mustard sauce. Among the best-loved barbecue places in the state. ¢
True BBQ—West Columbia/Cayce: 1237 D Ave., 803-791-9950, true-bbq.com. Serves pork ribs and classic chopped pork barbecue, smoked on site; legendary hash and rice; barbecue chicken; barbecue sandwiches; and the usual slew of sides and desserts. Choose between Pretty Lady, Sexy Lady or vinegar-based sauce. ¢
Blue Flour—Harbison/Irmo: 7703 St. Andrews Rd., 803-407-3603, blueflour.com. Want a huge, delicious cookie? Of course you do. Blue Flour bakes up new versions each day. Also on the menu: quiches, muffins, cupcakes, coffeecakes, crumbles, plus fresh cold milk and fresh brewed coffee. ¢
Mingos Cookies—Lexington: 5580 Sunset Blvd. Suite D. 803-520-0827. toasttab.com/mingoscookies. A brand new cookie shop in Lexington, Mingo's specializes in putting other desserts – a s'more for instance – into a cookie. Also offers coffee, bubble tea and other drinks like cereal infused milk.
Panaderia Odalys—West Columbia/Cayce: 103 N. 12th St., 803-794-3323. Mexican bakery offering a delightful array of pastries and lightly sweetened breads baked in-house daily. Cash only. ¢
Pelican's SnoBalls—Harbison/Irmo: 6165 St. Andrews Rd., 803-413-5369, pelicanssnoballs.com. Harbison/Irmo: 1600 Dutch Fork Rd., 803-920-2394. Lexington: 517 N. Lake Dr., 803-206-7710. West Columbia: 442 Meeting St., 803-917-1316. New Orleans-style shaved ice. Yes, it's just frozen flavored sugar water, but it's ridiculously refreshing and comes in a wide variety of flavors. Openings and hours are seasonal. ¢
Smoothie King—Harbison/Irmo: 945-G Lake Murray Blvd., 803-407-2555, smoothieking.com. Lexington: 5336-C Sunset Blvd., 803-520-2289. Dozens of yummy combinations perfect for folks working out, losing weight or wanting something cool on a warm day. ¢
Tropical Smoothie Café—Harbison/Irmo: 150-B Harbison Blvd., 803-217-3112, tropicalsmoothie.com. Lexington: 5166-H Sunset Blvd., 803-356-0318. West Columbia: 118 Dreher Rd., 803-834-4160. An array of freshly made smoothies, from the low-fat to the vitamin-packed to the decadent, as well as wraps, flatbreads and sandwiches. Also serves breakfast. ¢
British Bulldog Pub—Harbison/Irmo: 1220 E10 Bowers Pkwy., 803-227-8918, thebritishbulldogpub.com. A British pub with a real British pub menu: everything from roast beef and Yorkshire pudding to meat pies to Scotch eggs to crispy samosas, plus plenty of burgers and salads for the anglophobes. Breakfast served all day. Extensive soccer and rugby viewing schedule, too. $
Capital City Bar and Grill—West Columbia/Cayce: 110 McSwain Dr., 803-391-4002. A sports bar and grill inside the Holiday Inn and Suites, this spot has plenty of TVs and plenty of American menu classics. ¢-$
Hemingway's—Harbison/Irmo: 7467 St. Andrews Rd., 803-749-6020, hemingwaysmusicpub.com. Serves 25 different sandwiches, as well as buffalo wings. Casual atmosphere befits T-shirts and suits alike. Daily lunch specials. Great place for live music. ¢
Henry's Grill and Bar—West Columbia/Cayce: 2108 State St., 803-661-8494, henrysgrillandbar.com. A comfortable neighborhood bar with delicious burgers, fried pickles and tons of drink specials. Cayce location is the third Midlands location for Henry's. The Sunday brunch rocks. ¢-$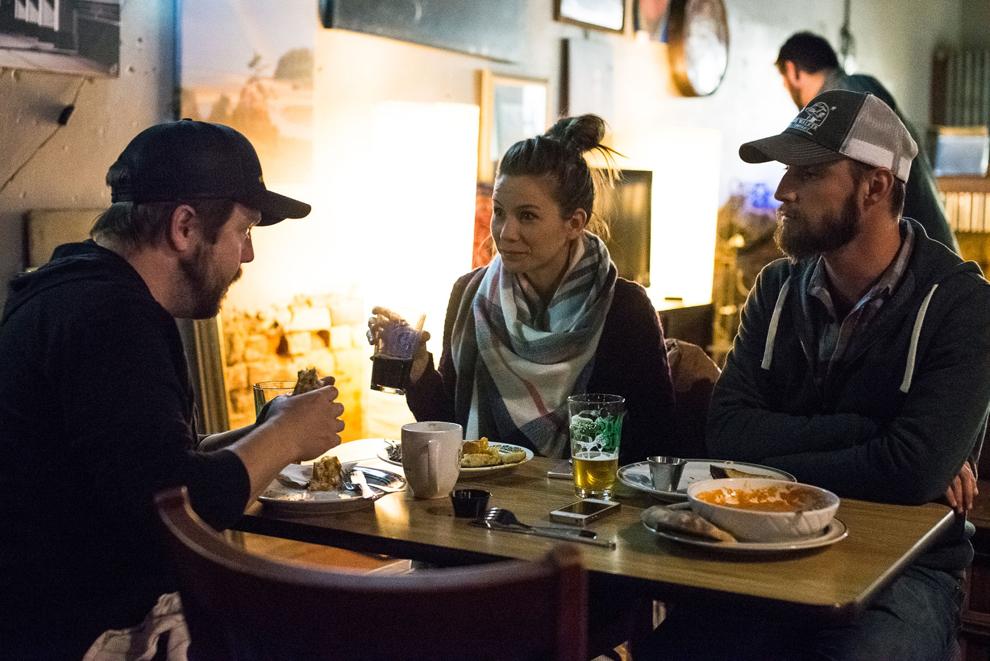 Keg Cowboy—Lexington: 108 E. Main St., 803-957-2337, facebook.com/KegCowboy. Pretty awesome craft beer bar and eatery in downtown Lexington. Rotating specials include house-smoked meats, homemade bread, tasty sandwiches, veggies. $
Krafty Draft—Lexington: 269 Charter Oak Rd., 803-567-2812, kraftydraft.com. Feast on daily specials, sandwiches and snacks while sampling a wide assortment of beers, some brewed in-house. $
Lucky's Burger Shack—Harbison/Irmo: 7811 Broad River Rd., 803-749-0048. Hand-pattied burgers aren't the only thing on offer at this dive bar: Daily specials run the American-Southern gamut, from pork chops with rice and gravy to big fried seafood platters. ¢-$
New Brookland Tavern—West Columbia/Cayce: 122 State St., 803-791-4413. newbrooklandtavern.com. Haven for live music has a small but well-crafted sandwich menu. $
O'Hara's Public House—Lexington: 131 E Main St., 803-785-4025. oharas-public-house.com. Robust pub menu features traditional Irish fare, American bar food and more. $
Old Mill Brew Pub—Lexington: 711 E. Main St., 803-785-2337, oldmillbrewpub.net. Craft beer? Made on site at a former cotton mill? In downtown Lexington? Yes, Old Mill is doing all this and more — and also serving up some fine, creative bar fare. $
RF's Corner Grill—Lexington: 712 West Main St., 803-490-7800. Stacked burgers, duck fat fries, brunch, a bar — good stuff. $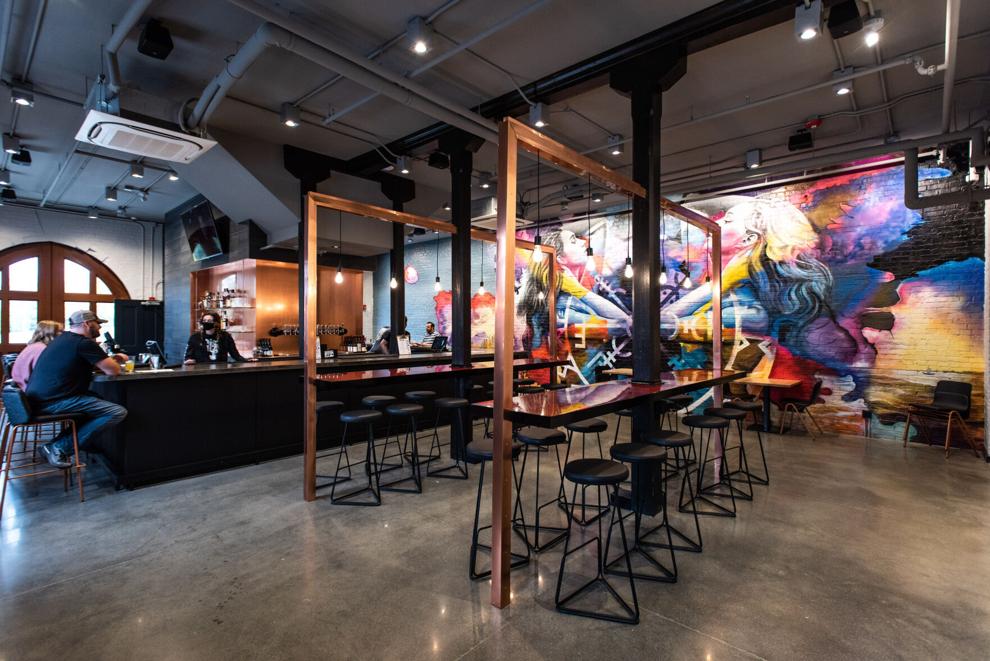 Savage Craft Ale Works—West Columbia/Cayce: 430 Center St. savagecraftaleworks.com. Savage Craft is the newest, shiniest brewery in the area. Offers a robust food selection that differs through its rooftop, biergarten and taproom. In-house brews and a full bar make it a complete package.
Steel Hands Brewery—West Columbia/Cayce: 2350 Foreman St. steelhandsbrewing.com. Massive brewery operation has a robust menu, chill setting and plenty of beer to wash it down with. $
Tipsy Toad Tavern—Chapin: 103 Beaufort St., 803-932-4470, thetipsytoad.com. Good beer selection, American plates, bar food and much more at this beloved Chapin music pub. ¢-$
Vella's Restaurant & Tavern—West Columbia/Cayce: 829 Knox Abbott Dr., 803-796-4629, vellasonline.com. From wings to pork chops, Vella's has downhome cooking, bar classics and even a kids' menu. The Monday all-you-can-eat-crab leg nights are legendary. ¢-$
Ventures Bar 2.0—Lexington: 5531 Edmund Highway., 803-708-1070. The owner of RF's Corner Grill took over the former Ventures and Edmond Pub spot to open this biker bar. He's emphasized it's a family-friendly spot and has brought over some of RF's menu to pair with traditional bar grub.
Bistro on the Boulevard—Harbison/Irmo: 1085-D Lake Murray Blvd., 803-369-1332, bistroontheblvd.com. Upscale Southern classics like Lowcountry crab dip and shrimp and grits meet bistro offerings like fancy stuffed pork chops and an Asian salmon burger. $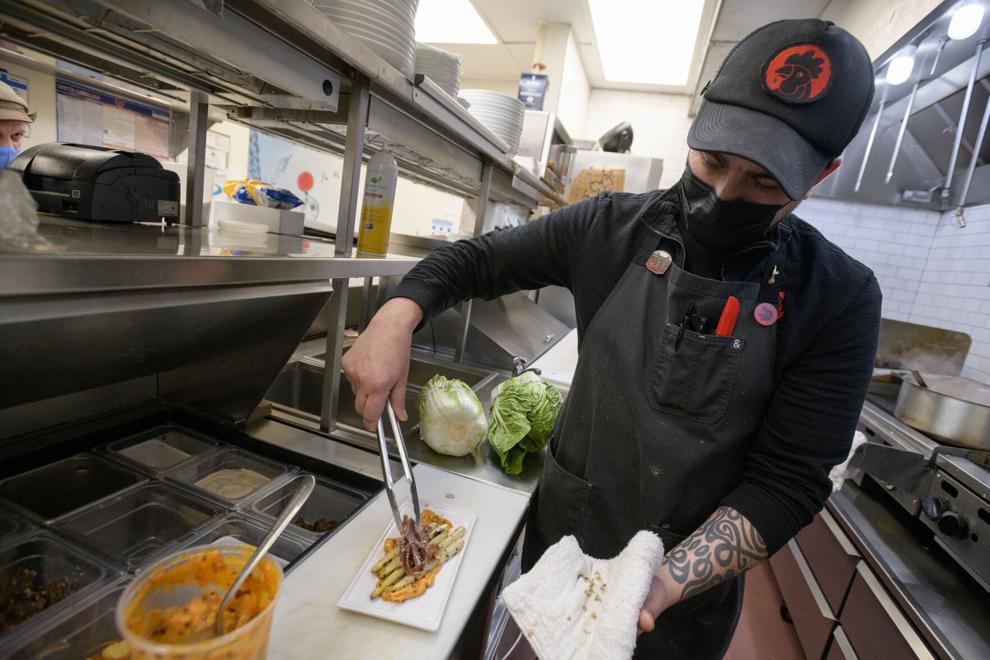 Black Rooster—West Columbia/Cayce: 201 Meeting St. blackroostersc.com. Bourbon chef and owner Kristian Niemi crossed the river to found his long-hoped for "French-ish" bistro concept. With French-Southern fare to a rooftop bar with a fine view of the Congaree River and Columbia skyline, it's been a hotspot since opening. $-$$
Copper River Grill—Harbison/Irmo: 1230 Bower Pkwy., 803-749-4647, copperrivergrill.com. Specializes in a little bit of everything — grilled seafood, chicken and steak dishes, sandwiches and burgers and oven-baked pizzas. $
Griffin Chophouse—Lexington: 924 E Main St., 803-957-0863, griffinchophouse.com. Same chef, same space, new spot. Chef-owner Henry Griffin's newest venture comes in the former Lexington location of the Kingsman restaurants, with a renovated space and a similar, but more upscale concept. It's a steakhouse, barbecue spot and full bar. Offers tallow-aged steaks and dry-aged steaks.
Palate—West Columbia/Cayce: 116 State St., palatecola.com. Palate combines Asian and Southern leanings in a trendy space. Headed up by executive chef Levi Whitlock, the eatery has taken on a comfort food focus with items like chicken nuggets dressed up in a somewhat fancy way. $
Terra—West Columbia/Cayce: 100 State St., 803-791-3443, terrasc.com. Chef Mike Davis brings together top-quality Southern ingredients and classic European techniques to make creative, original fare — truly one of the region's best restaurants. Fantastic view of downtown Columbia from the upscale Vista West location. Looking for something a little simpler? Sit at the cozy bar and sample a brick-oven pizza. $$
Café Strudel—Lexington: 309 S. Lake Drive, 803-794-6634, cafestrudel.com. West Columbia/Cayce: 300 State St. Casual, bohemian-style restaurant offers soups, salads, sandwiches, grill items and coffees. Also hosts a legendary Sunday brunch. ¢
The Haven Coffee House—Lexington: 121 E. Main St., 803-356-1402, thehavencoffeehouse.com. Downtown Lexington has a hangout. Serves tasty breakfast and lunch, and does the dessert bar thing at night. ¢
Private Property—Lexington: 220 West Main St., 803-399-8085, privatepropertysc.com. Cajun and Creole food in the heart of Lexington, from gumbos to jambalayas — plus big tasty burgers and a few fun extras like Cajun egg rolls. Laidback sports bar vibe. $
Cabañas Restaurant—West Columbia/Cayce: 825 Sunset Blvd., 803-851-1189. Flip to the back of the menu for the Honduran specialties, which are the shining stars of this restaurant, from baleadas (homemade tortillas stuffed with beans, meat and more) to yuca con chicharron (fried or boiled yuca and fried pork rinds) to pupusas. Also features classic Tex-Mex combination plates, tacos and more. $
Fire and Spice—Harbison/Irmo: 7971 N. Woodrow St. No. 5, 803-602-5353. Part Caribbean restaurant — jerk chicken, mojo pork, steamed cabbage — and part sandwich shop — cheesesteaks, french dips and more. $
Egg Roll Station—West Columbia/Cayce: 135 Sunset Blvd., 803-791-4060. Beloved by generations of Columbians, Egg Roll Station prepares inexpensive, fresh Chinese-American standards to order while you watch. Go Cocks; go E'Rolls. ¢
Sun Ming—Harbison/Irmo: 7509 St. Andrews Rd., 803-732-4488, sunmingrestaurant.com. For some of the best Chinese dining in the Midlands, order off the traditional menu, which features such dishes as chicken feet with black mushrooms or spicy chicken ding. On the other hand, also offers plenty of orange chicken and beef-and-broccoli to satisfy all your Chinese-American desires. $
Tea Pot Chinese Restaurant—West Columbia/Cayce: 829 Knox Abbott Dr., 803-796-5888, teapot-columbia.com. Classic Chinese restaurant is a standby. Dine in, takeout and delivery available. ¢
Cribb's Sandwich & Sweet Shop—Lexington: 108-D S. Church St., 803-808-6004. Touting sandwiches and food like grandma used to make, here you'll find an assortment of reasonably priced sandwich baskets and salads, homemade soups and breakfast entrées. A big spot for pimento cheese. ¢
The Deli—Lexington: 821 E Main St., 803-957-3120, newlexdeli.com. Subs, salads and more at this low-key spot. ¢
Groucho's—Harbison/Irmo: 800 Lake Murray Blvd., 803-749-4515, grouchos.com. Lexington: 117 1/2 East Main St., 803-356-8800. West Columbia/Cayce: 2265 Sunset Blvd., 803-796-7826. Open in Five Points since 1941, Groucho's is a beloved lunchtime meeting place for the students and businesspeople of Columbia — and there are locations across the Midlands now. The Apollo and the STP Dippers are locally famous for good reason. ¢
Steve's Deli—West Columbia/Cayce: 1471 Platt Springs Rd., 803-791-9222. West Columbia/Cayce: 748 Main St. (South Congaree), 803-755-7470. Great local sub place — why go corporate when you can get local that's even better? Serving Columbians since 1980. ¢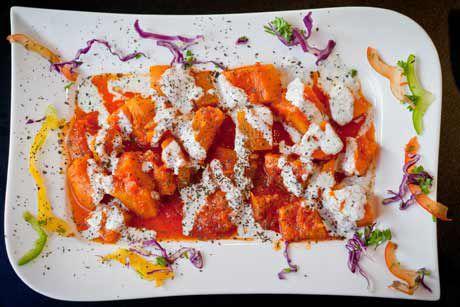 Ariana's Greek Restaurant—West Columbia/Cayce: 1720 Sunset Blvd., 803-796-4430, arianasofwestcolumbia.com. A Greek restaurant with an international flair. Along with the gyros, souvlaki, pastichio and moussaka on the menu, you'll also find Indian samosas and a lamb pilaf that's considered the national dish of Afghanistan. $
Grecian Gardens—West Columbia/Cayce: 2312 Sunset Blvd., 803-794-7552, greciangardenssc.com. Greek restaurant for the ages. Signature dish is the pasticchio, which the chef accentuates with such extra seasonings as cinnamon and bay leaf. Lots of desserts. Good place for large groups. ¢-$
Mediterranean Café—Lexington: 327 W. Main St., 803-356-6294. mediterraneancafelexington.com. Opened by the brother of the Mediterranean Tea Room in Shandon, the Mediterranean Café brings the same authentic and reasonably priced cuisine to Lexington. Menu includes specials featuring fresh seafood and meats, plus Greek salads, tabbouleh, hummus, baba ghannouj, falafel and the usual gyros, pita wraps and kabobs. ¢-$
Showmars—Lexington: 5318 Sunset Boulevard., 803-520-0047. showmars.com. A new outpost of the Mediterranean-Southern chain opened in Lexington in late 2020. There's pitas, salads, soups and burgers of numerous varieties. Get a healthy lunch — or some fried flounder.
Zorba's Family Greek Restaurant—Harbison/Irmo: 6169 St. Andrews Rd., 803-772-4617, greekband.com/zorbas.htm. Longtime Columbia institution serving classic Greek salads and pizzas. Generous portions, family friendly atmosphere. ¢
Saffron—West Columbia/Cayce: 1607 Fairlane Dr., 803-931-3104, saffronwestcolumbiasc.com. Modest Indian restaurant offers a menu of favorites, well seasoned and prepared. Excellent naan, tandoori. Menu includes some Chinese and Mexican items. ¢-$
Alodia's Cucina Italiana—Harbison/Irmo: 2736 North Lake Dr., 803-781-9814, alodias.com. Lexington: 101 W. Main St., 803-957-1986. Classy Italian dining, from the favorites (fettucine alfredo, manicotti, veal piccata) to the fancy (seafood risotto, pork ribeye). $
Al's Upstairs—West Columbia/Cayce: 304 Meeting St., 803-794-7404, alsupstairsitalian.com. Italian fine dining since 1979. Lobster bisque is served with a popular puff pastry dome that locks in flavors and aromas. Offers fresh fish, veal, pasta and steaks with nice service and a beautiful view of Columbia's skyline. $$
Bellacino's Pizza & Grinders—Harbison/Irmo: 1085 Lake Murray Blvd., 803-407-4884, bellacinosgrinders.com. Lexington: 5339 Sunset Blvd., Hwy. 378, 803-957-6767. Generous portions of hearty Italian pizza and grinders. Affordable prices, friendly staff and consistent quality keep this popular restaurant full. ¢
Delucca's—West Columbia/Cayce: 2275 Sunset Blvd., 803-926-5255, deluccas.com. Italian eatery featuring traditional favorites such as chicken and veal parmesan and primavera in addition to veal piccata and stuffed eggplant. Also includes pasta, ravioli, pizza, calzone and strombolis. $
Travinia Italian Kitchen—Lexington: 5074 Sunset Dr., 803-957-2422, traviniaitaliankitchen.com. A fine dining Italian eatery with a bit of Southern spice to give the menu a unique flair. Crab cakes are big and fluffy, entrees are excellent across the board and soups are particularly good. Swank bar. $-$$
Ganbei—Lexington: 5580-F Sunset Blvd., 803-808-1618, ganbeirestaurants.com. Swanky Japanese restaurant and bar features plenty of classics — hibachi items, potstickers, stir frys, fried rice, sushi, donburi, plus some curve balls like baked mussels and spring rolls. $
Miyabi Japanese Steakhouse and Sushi Bar—Harbison/Irmo: 442 Columbiana Dr., 803-407-1264. Two restaurants in one — sit under the blue, vaulted ceiling in the sushi bar or make friends around a communal teppanyaki table on the steakhouse side. ¢-$$
Casa Oaxaca Mexican Restaurant—West Columbia/Cayce: 2410 Augusta Rd., Suite H, 803-497-6945. Tasty Mexican food, from classic combination plates to rarer specialties. $
Chapala Mexican Restaurant—Lexington: 1792 S. Lake Dr., 803-957-0840. Irmo: 7001 St. Andrews Rd., 803-749-7071. Mexican-American and border region specialties, from fajitas to chilaquiles to fish tacos, plus the combination platters you'd expect. Lots of tortas (sandwiches) if you've got a big lunch appetite. $
Fusions Cocina Latina Lexington—Lexington: 109 Old Chapin Rd. Suite K., 803-399-1903. The second location of the new, yet popular Fusion Cocina Latina in Columbia, this one comes in a bigger space with an emphasis on replicating the original experience. A wide range of Spanish, Costa Rican, Mexican and fusion fare fills the menus here.
La Estrella—West Columbia/Cayce: 1921 Airport Blvd., 803-739-6520. Assorted tacos with all the classic fixins: cilantro, lime, corn tortillas and more. Tortas, too. Other items include short ribs served with queso fresco, beans and rice. Also includes a butcher and a deli counter. ¢-$
La Fiesta—West Columbia/Cayce: 1220 Charleston Hwy., 803-796-7004. A full menu of Mexican dishes. Senior citizen discounts. ¢
El Jimador—Lexington: 5343 Sunset Blvd., 803-808-0601. West Columbia/Cayce: 514 Knox Abbott Dr., 803-785-0022. eljimadorrestaurante.com. Mexican street food meets bar food meets Mexican-American classics. $
El Mariachi—West Columbia/Cayce: 1078 Sunset Blvd., No. 8, 803-794-3493. On one side, a Mexican store complete with groceries, a bakery and a butcher shop. On the other side, a beloved Mexican eatery. $
Manny's—West Columbia/Cayce: 1228 Augusta Rd., 803-800-6348. Though it specializes in raspados and chamoyadas — sweet-and-savory drinks in a variety of refreshing flavors — Manny's also has fun Mexican snacks, plus banana splits and milkshakes. A great stop for the family, or a date that's not at a bar. ¢
Marisqueria 7 Mares—Lexington: 4360 Augusta Rd., 803-520-0067. That's mar-es, as in Spanish for oceans, not English for girl horses. Serves up the oceans' bounty, featuring Mexican favorites like red snapper Veracruz-style, lobster soup, ceviche, spicy shrimp, octopus salad and more. Also serves Mexican-American classics like fajitas and carnitas. $
El Poblano—Chapin: 2371 Dutch Fork Rd., 803-407-5784. Affordable Mexican-American favorites — plus some great big margaritas — make El Poblano a social hub for the town of Chapin. $
San Jose Mexican Restaurant—Batesburg-Leesville: 410 E Columbia Ave., 803-332-0001. Harbison/Irmo: 10618 Broad River Rd., 803-667-9107. Lexington: 115 Northpoint Dr., 803-957-9443. Lexington: 4710 Augusta Rd., 803-957-5171. Lexington: 1475 Old Orangeburg Rd., 803-808-0767. Lexington: 851 Highway 378 Suite 105, 803-490-9312. West Columbia/Cayce: 121 Dreher Road, 803-661-9969. Midlands family chain offers a vast array of combination and specialty platters. Happy Hour and lunch specials also available. ¢
Clara & Ray's Ristorante Italiano—Lexington: 5140-E Sunset Blvd., 803-951-0051, claraandrays.com. Serves up pizza — both a Neapolitan thin-crust version and a Sicilian thick-crust version — and ice cream. It also serves up Italian favorites like eggplant parmigiana and cannoli. ¢-$
Libby's of Lexington—Lexington: 116 West Main St., 803-520-4689, libbysoflexington.com. Family-owned Lexington eatery features gourmet pizzas and calzones, plus an array of sandwiches, wraps and apps, all using local meat and seafood whenever possible. ¢
Mellow Mushroom—Lexington: 5364 Sunset Blvd., 803-359-0778, mellowmushroom.com. A popular lunch and dinner spot, Mellow Mushroom serves gourmet hand-tossed pies, along with huge calzones, hoagies and salads, all with fresh ingredients. Pizza toppings range from jerk chicken and pineapple to plain-old pepperoni. Large beer selection, with more taps upstairs at the Vista location. $
Nick's House of Pizza—West Columbia/Cayce: 1082-A Sunset Blvd., 803-794-9240, nickshouseofpizzarestaurant.com. In the classic Greek-food-and-pizza mold, Nick's serves up baked pasta dishes, Greek sandwiches and subs, and assorted strombolis and pizzas. Try the Greek pizza with feta, tomatoes, onions and gyro meat. $
Nicky's Pizzeria—Lexington: 102 E. Main St., 803-490-0048, nickyspizzasc.com. Choose between a traditional New York-style thin crust pizza and a Sicilian-style thick crust — or just pick one of the tasty calzones, subs or salads on offer. Bottled and draft beer, too.
Original Tony's—West Columbia/Cayce: 1505 Charleston Hwy., 803-401-5715. Former Italian favorite Tony's was reborn last year as Original Tony's and offers up everything you'd expect. Pizza, lasagnas, meatballs and more Italian bites. $. ¢-$
Papa Gio's—Harbison/Irmo: 7210 Broad River Rd., Suite Q, 803-661-4467. Lexington: 109-J Old Chapin Rd., 803-785-7200. New York style pizzas and Italian food for the whole family. $
The Pompeii Oven—Chapin: 912 Chapin Rd., 803-445-1376, thepompeiioven.com. Super-authentic rustic Italian pizzas, bottomless mimosas, live music — this place has everything. $
Tony's Pizzalicious—West Columbia/Cayce: 975 Knox Abbott Dr., 803-794-5469. Opened in 1967 and formerly called simply Tony's Pizza, this joint has served generations of Lexington County residents. Offers pastas, calzones, pizza, salads and sandwiches, plus Italian-American faves like eggplant parmigiana and baked spaghetti. ¢-$
Catch 22—Chapin: 223 Columbia Ave., 803-345-7778. Seafood of all sorts, from shrimp and grits to sushi. Burgers and other options for the landlubbers. $
Poke Bros—Lexington: 5225 Sunset Blvd., 803-638-1518, eatpokebros.com. Fast casual poke restaurant — you create your own bowl topped with marinated fresh fish or other Hawaiian-inspired delectables.
Rioz Brazilian Steakhouse—Harbison/Irmo: 410 Columbiana Dr., 803-708-3151, rioz.com. Giant skewers stacked with meat and a massive salad bar — and you can have as much of it as you want. $$
Mai Thai—West Columbia/Cayce: 2249 Sunset Blvd., 803-939-4795. Not just a great Thai restaurant, but also a bubble tea cafe and Asian bakery. Restaurant features Thai classics such as spring rolls, stuffed chicken wing appetizers and a host of noodle and rice dishes and entrees such as rainbow duck, whole red snapper and a host of curries. Also offers reasonably priced lunch special entrees. $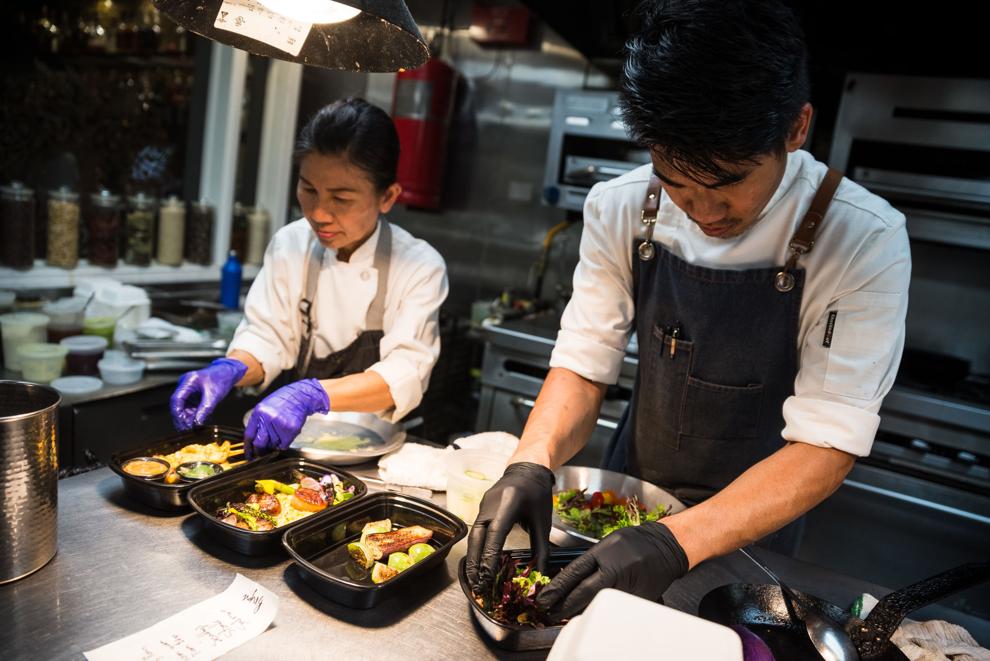 Bodhi Thai—Lexington: 126 E. Main St., 803-957-1994, bodhithaidining.com. Classy Thai with a twist in downtown Lexington. Classics like pad thai with shrimp and green papaya salad are joined by items like a filet mignon in red curry or pork belly steamed buns. $
Golden Chopstix—West Columbia/Cayce: 1505 Charleston Hwy., 803-791-0206. Serves Thai and Vietnamese dishes. This quiet, tucked away restaurant is a pleasant surprise; the decor is tasteful and simple, and the service is excellent. Dishes are prepared fresh when they are ordered — even the curry. Also serves sushi. ¢