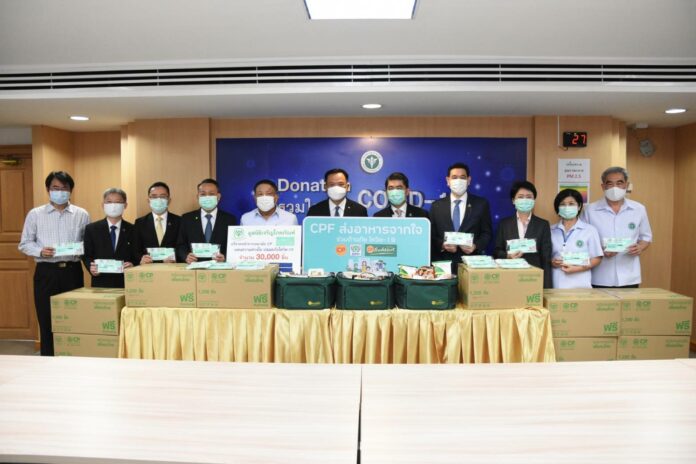 Deputy Prime Minister and Public Health Minister Anutin Charnvirakul expressed thanks to Charoen Pokphand Group and Charoen Pokphand Foods PCL (CP Foods) for the covid-19 relief efforts to help Thailand tackle the new wave of coronavirus outbreak during the hand-over ceremony of food supplies and masks.
The company has donated 83,200 packs of ready-to-eat meals and 30,000 pieces of surgical masks as a part of "CPF Food from the Heart against COVID-19" project.
"CP Foods is the kitchen of the world. The kitchen that creates jobs and helps generate significant income for Thailand. In the midst of a crisis, the company is still able to continue supporting society. On behalf of all the medical staffs combatting the outbreak, I would like to offer sincere thanks to CP Group – CP Foods as well as Senior Chairman, Dhanin Chearavanont, who has given the policy to support the country amid the crisis," said Mr. Anutin.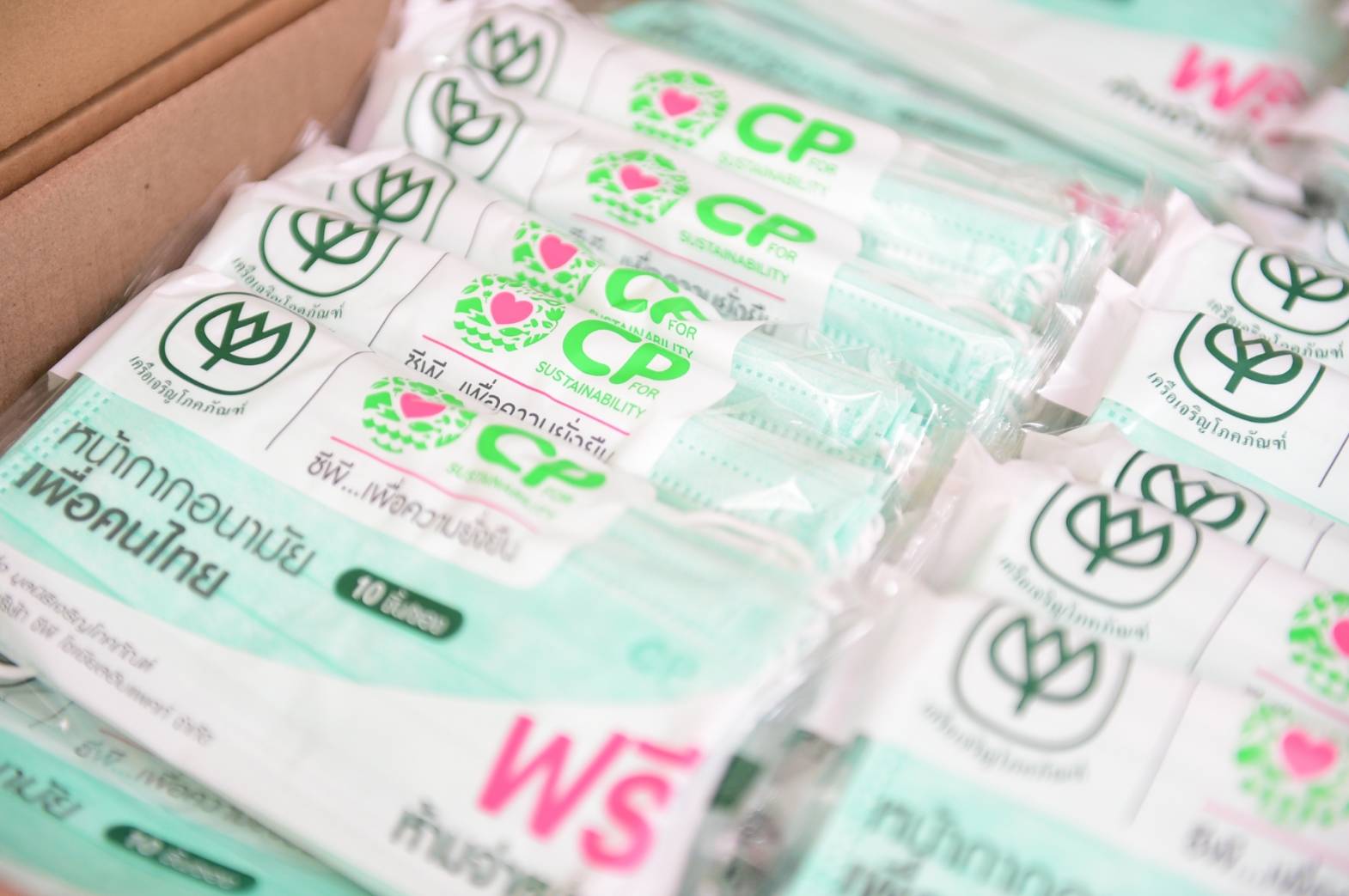 Meanwhile, Mr. Prasit Boondoungprasert, chief executive officer of CP Foods, said the project was initiated in responding to the CP Group's policy based on the philosophy of 3 benefits, which are the country where it invested, the people, and, lastly, the company. Subsequently, CP Foods aims at ensuring the country and its people to be stable and prosperous. As with society is facing the COVID crisis, the company intends to continue supporting and helping society until the situation resolved.
Aside this project, CP Foods had delivered 61,200 packs of quality ready-to-eat food products to 15 hospitals in six provinces in the highest controlled areas. Moreover, the company has recently handed over food supplies to the field hospitals in Samut Sakhon. It also partnered with Labour Protection Network to give 30,800 packs of meals and 10,000 eggs to migrant workers under quarantine in Samut Sakhon.
CP Group and CP Foods donated a total of 220,800 pieces of surgical masks to frontline staffs, volunteers, vulnerable groups and migrant workers through the government agencies and the embassies of Myanmar, Cambodia, Laos and Vietnam.