After a two-year hiatus, we hope you choose VCMGA's Summer Camp as one of your children's fun, learning, creative activities this summer. VCMGA Summer Camp will be for discovering and learning about nature, exercising creativity with interesting projects and meeting new friends. We have all missed these activities so it will be exciting and refreshing to enjoy them again with your children.
The Growing Healthy Kids Summer Camp will be from 8:30 a.m. to noon June 20-24 at Victoria Educational Gardens, 282 Bachelor Drive, near the Victoria Airport. Registration is from May 10 through June 10. The fee per camper is $60. We have space for 60 campers.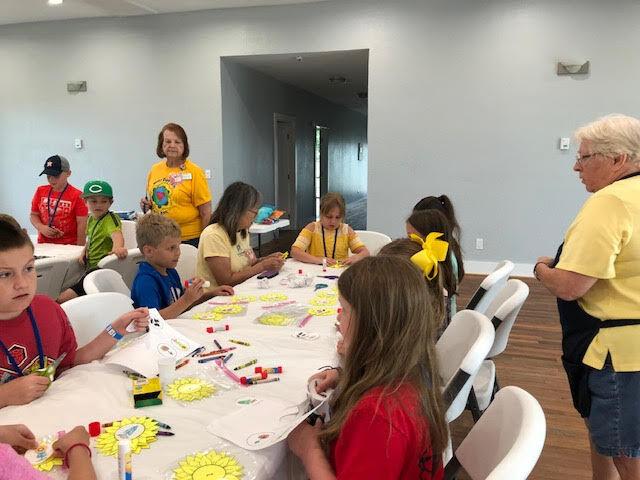 Registration forms are available on our website, www.vcmga.org or at the Victoria County AgriLife Extension Office, 361-575-4581, 529 Waco Circle at the Victoria Regional Airport. Questions? Call 361-938-1556. Completed applications and fees must be received by registration deadline of June 10.
Focus: CROPS (Composting, Recycle, Organics, Propagation, Six-Legged Insects)
Monday:
Master Gardener Cindy Brewer will discuss the ins/outs and dos/don'ts of composting. Campers will gain an understanding of the importance of composting in producing the food we eat and enriching the plants that surround us.
Activity:
Touring the gardens with their team leaders. Craft: Master Gardener Pat Koenig and her team will direct campers in creating stepping stones for themselves.
Tuesday:
Christy Youker, executive director of Keep Victoria Beautiful, will discuss recycling and the importance of this subject and how recycling affects everyone now and in the future.
Activity:
Master Gardener Debbie Krueger will guide campers as they visit the VEG Butterfly Haven and learn all about butterflies. Craft: Mini garden in a recycled cup will be directed by Master Gardeners Betty Tovar and Marcia Kauffman.
Wednesday:
Javier Aguilar, HEB produce manager, will share his knowledge and expertise about organic fruits and vegetables. Craft: Painting rocks as bees and ladybugs to use with covered a tic-tac-toe board. Activity: Bee keeper Emory Powsitski will teach and encourage campers to learn and understand bees.
Thursday:
Master Gardeners Joy Reed and Norene Perry will demonstrate how to propagate cuttings from other plants and start new plants from seeds.
Activity:
Recycled paper rolls will be used as starter pots for planting. Craft: Faux stained glass pictures will be facilitated by Master Gardener Pat Koenig and her team.
Friday:
Steven Biles, Calhoun County extension agent, will introduce integrated pest management principles. This session will increase campers' knowledge and experience about six-legged insects and bugs. Campers will learn about the good, bad and ugly bugs and how they can positively or negatively affect gardens and crops.
Activity:
Insect scavenger hunt in the garden. Craft: Finish any incomplete craft projects from the week or participate in a tic-tac-toe tournament using their created bugs, bees and board. The campers can also choose to play bug bingo and other fun games. The finale will be the awards and farewell program.
Victoria County Master Gardeners look forward to having children at the summer camp. Our goal is for the campers to develop knowledge of CROPS, come up with creative ideas and make great memories.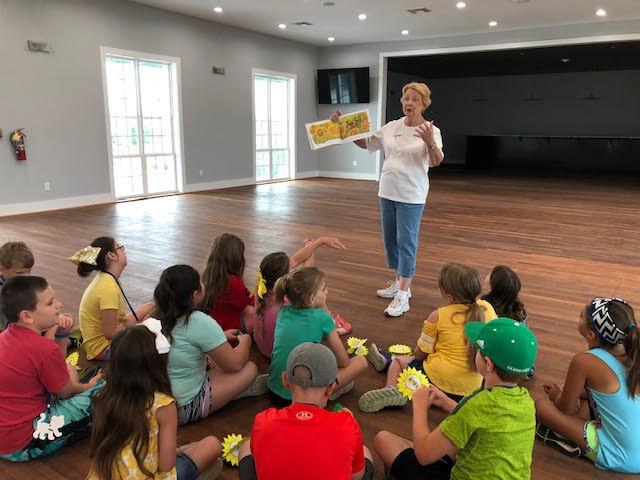 Victoria County Master Gardeners are volunteers trained through the Texas A&M AgriLife Extension Service. The goal of the master gardener program is to share horticultural-related information throughout the community.
If you are interested in learning more, the next Master Gardener Class will start in January 2023. You can follow us on Facebook and on our website, vcmga.org.
The master gardeners invite you to experience the beauty of nature at Victoria Educational Gardens, affectionately called VEG. The gardens are free and open 24/7. Group tours can be scheduled.
The Gardeners' Dirt is written by members of the Victoria County Master Gardener Association, an educational outreach of Texas A&M AgriLife Extension – Victoria County. Mail your questions in care of the Advocate, P.O. Box 1518, Victoria, TX 77901.