The menu at Javalato, an expresso, gelato and full-service cafe at 9697 Prominent Point, continues to grow.
Tanya Lin, with husband James Borus, opened Javalato in 2019; they also are owners of Yellow Mountain Tea House, 2616 W. Colorado Ave.
Tanya is the chef at Javalato.
"I started adding more dishes to the breakfast menu, like green chile tamales and avocado toast," she said. "Customers liked the new items, so I continued to add more dishes."
Recently, she launched a much larger and varied menu with burgers, an extensive selection of vegan dishes and foods from around the world.
"Burgers have been very popular," she said. "The Javalato signature burger is the most popular burger on the menu."
For $13.49 the Javalato signature burger is loaded. You get a burger patty layered with sauteed mushrooms, sauteed bell peppers and onions, slow braised pulled pork, blue cheese and house-made Javalato cheese aioli. It's an interesting mixture of textures and flavors.
I followed her suggestion to get the burger with a side of her popular breakfast potatoes. She had roasted the potatoes and then mashed them down to break the skin. They were seasoned with fresh rosemary, lightly fried on the flat-top and topped with melted Mexican cheese mix. They were delicious.
Hours at Javalato are 9 a.m. to 9 p.m. daily. Details: 719-424-7929, tinyurl.com/2s44u7hd

New breakfast and lunch eatery opens up in Monument | Table Talk
Mud bugs
Saturday crawfish boils are back at Momma Pearl's Cajun Kitchen, 162 Tracker Drive, 11 a.m. until they sell out. For $35 you get three pounds of crawfish, cooked with Cajun seasoning, potatoes, corn on the cob and sausage. Five-pound crawfish boils go for $55 and $125 gets you the super platter with five pounds of crawfish, one pound of snow crab, and 2 pounds of jumbo shrimp with all the fixin's. If you want to do your own cooking, live crawfish are $13 a pound and must be pre-ordered by Tuesday of each week through June. Dine in or take out. Call 719-964-0234.
Chinese New Year celebrations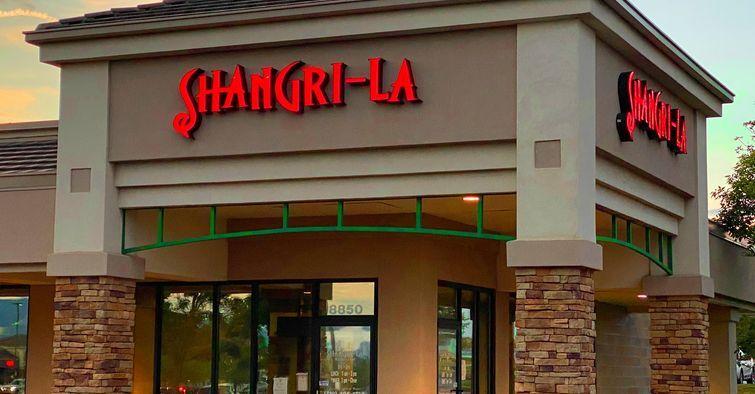 Here are a few ways to celebrate Chinese New Year of the Tiger:
• The Golden Lotus Foundation offers two events:
A multicourse family-style dinner at China Town Restaurant, 326 S. Nevada Ave., 5:30 to 7:30 p.m. Feb. 1 (paid reservation is due before Jan. 25).
The Lunar New Year Tiger Lunch buffet is at Tasty Korean Restaurant, 1609 LaShelle Way, 11:30 a.m. to 2 p.m. Feb. 12 (paid reservation due Feb. 5).
Cost per dinner and lunch is $45 per person, $23 for children 13 years and younger. Payment and reservations at GoldenLotusFoundation.org, or mail check to Golden Lotus Foundation, c/o Cynthia Aki, 4645 Star Ranch Road, CS 80906.
• The Colorado Springs Chinese Cultural Institute with Rocky Mountain Women's Film will have the Chinese New Year Film Festival, highlighting Chinese and Chinese American history and culture. There will be five films available to view online from January 28-30 and a sixth film will culminate the festivities with an in-person screening of the award-winning, historic documentary "Beethoven in Beijing" at Kimball's Theater, 115 E. Pikes Peak Ave., 7:30 p.m. Jan. 31. Tickets can be purchased for individual screenings (both online and in-person), or with a Festival Pass ($35) for access to all online programming and discounted tickets to the in-person event. Visit tinyurl.com/2skfuxnm.
• Shangri-La Mandarin & Szechuan Cuisine, will have Dragon Dance Performances Jan. 30 by The Colorado Asian Cultural Heritage Center at 6165 Barnes Road, 4 p.m. and at 8850 N. Union Blvd., 5 p.m. Plan to have drinks and a meal while watching the performance. Visit shangrilacs.com for reservations.

Colorado Springs cooking school chef offers new food trends for 2022
Restaurant updates:
• Joseph's Fine Dining, 1603 S. Eighth St., is having a wine dinner, 7 p.m. Jan. 26. For $95 you get a four-course dinner paired with French wine. Details: 719-630-3631, josephsdining.com.
• Carlos' Bistro, 1025 S. 21st St., offering the following specials through the end of 2023: Half price bottles of wine every day, $100 off Kobe beef and 50% off Kobe beef burgers. Hours are: 4:30 to 7 p.m. Wednesdays through Saturdays. Details: 719-471-2905, carlosbistrocos.com.
• Ambli Global Cuisine, 5278 N. Nevada Ave., has reopened for lunch 11 a.m. to 2 p.m. Tuesdays through Fridays. There's a new dinner tasting menu offered 5 to 9 p.m. Tuesdays through Thursdays, 5 to 9:30 p.m. Fridays and Saturdays and 5 to 8 p.m. Sundays. Details: 719-308-5579, tinyurl.com/4f9ueczs.
Contact the writer: 636-0271.
contact the writer: 636-0271.