Most people don't expect to see shrimp and grits on the menu when they go to a Chinese restaurant, but China Delight in Corvallis, Oregon isn't your run-of-the-mill eatery.
Located at 325 NW Second St., China Delight serves traditional Chinese food seven days a week, but patrons can expect something a little different on the weekends.
That's thanks to bar manager Nick Turner, an Alabama native with roots in Trinidad and Tobago, who cooks up authentic Southern soul food with a rotating menu Fridays through Sundays.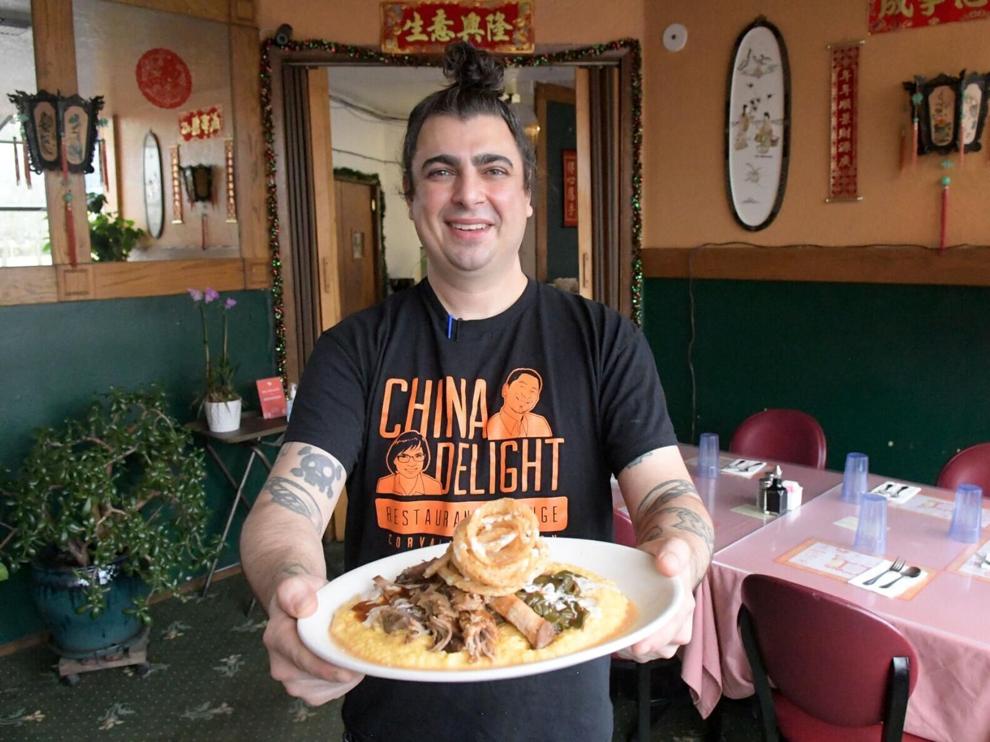 …