For Sam Johnson, organic farming isn't only a practical way of protecting the environment. It's also a vital part of a healthy lifestyle.
"My main reason for doing it is just to get away from all these problems were having with herbicide and pesticide resistance," Johnson said. "We're just getting back to the natural ways our bodies process food."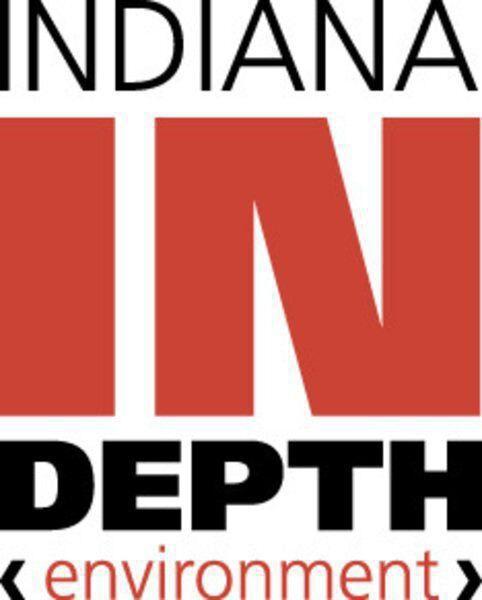 Organic farming is becoming undeniably more mainstream in the U.S. agriculture industry. According to an analysis of data in the USDA's 2019 Survey of Organic Agriculture by Commodity.com, the number of organic farms in the U.S. rose by more than 50% in the last decade. The country's estimated 16,500 organic farms now cover about 5.5 million acres, a 38% increase from 2008.
That growth has mirrored rising consumer demand in the same time frame, with sales of organic products nearly tripling to an estimated $9.9 billion.
With approximately 600 certified organic farms covering about 43,000 acres, Indiana ranks roughly in the middle of the country in those categories. California, the nation's top state for overall agricultural sales, also leads in organic production, with more than 3,000 farms covering nearly 1 million acres.
Environmental advocates say that while some areas of the country have more temperate climates which make organic farming practices easier to institute and maintain, several other factors should also be considered in evaluating the data.
"Culture, climate, and infrastructure all play a role," said Ashley Adair, an extension organic agriculture specialist at Purdue University. "I think the biggest obstacle for many folks interested in small scale organic farming is land access. In some places land is expensive and the market is competitive. It's a difficult issue to address."
Johnson, a Noblesville native, spent three years managing a hemp farm in Colorado before moving back to the area, settling north of Anderson in part, he said, because the land was so inexpensive compared to other parts of the country.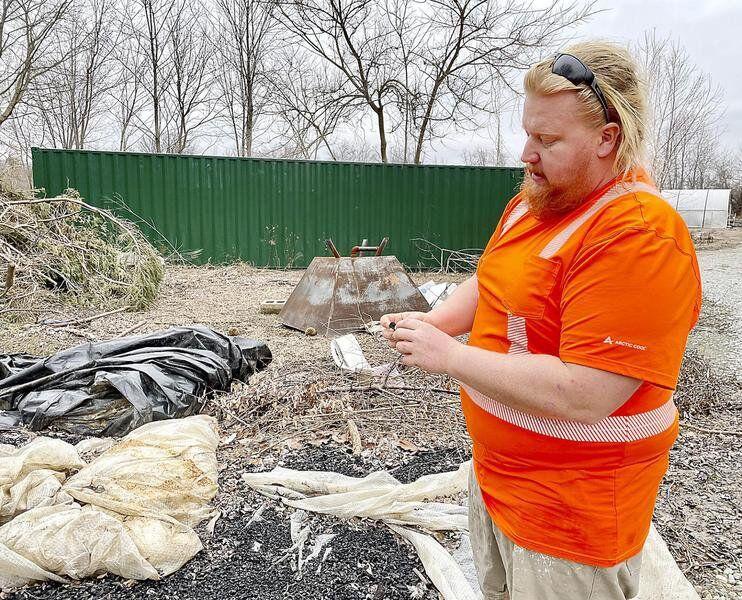 He started with a 10-acre field, then bought another 10 acres nearby. He currently has about 25 acres that serve as the hub for an organic farm and composting service where, in addition to growing crops that are free from pesticides, he converts food waste into materials that keep soil healthier. Those practices, he said, help microbes in the soil transport nutrients to plants more effectively.
"The plant won't give up those carbohydrates without these microbes bringing something in return," he said.
When it's not growing season, Johnson keeps cover crops on a portion of his fields to maintain microbe health and keep the soil permeable during the winter months.
"The big thing is, not all those nutrients are readily available for the plants," he said. "We try to pay attention to how we're feeding the bacteria and the fungi, where we're trying to create an environment that they can thrive in, because they will mine these minerals and bring them up (to the plants)."
An overlooked advantage with organic farming practices, many advocates say, is pest control. Healthy soil, the thinking goes, naturally engenders a healthier overall landscape.
"Having that natural landscape healthy is important," said Chuck Pease, who owns Free Folk Farm, a small urban farm in Anderson that supplies local food markets and other outlets with organically grown produce. "You want to have predators of your pests as much as you can."
Pease said he uses physical barriers instead of chemicals to control insects, weeds and other irritants that can harm crops.
"We are constantly using landscape fabric techniques to control weeds," he said. "Herbicides do move in the water…they get washed off the field, and I'm sure they degrade at some point. It goes to the surrounding environment, and that environment is important to keep in balance."
Adair noted that, as consumer demand for organically grown products increases, lawmakers — including those in the Indiana General Assembly — can put incentives in place to encourage more farmers to incorporate organic practices into their operations.
She pointed to the USDA's Whole Farm Revenue Protection Program, which last year added a policy allowing smaller farms — mainly those with less than $8.5 million in annual revenue — to insure their operations with a simplified record-keeping system. The new policy, she said, should especially help organic farmers who sell their produce locally.
"Historically, small farmers have had virtually no access to crop insurance due to these record-keeping requirements," Adair said. "Policies like this can go a long way to helping farmers transition to organic with the least risk and most reward. We just need to make sure the policies in place are accessible to everyone considering organic farming."