A Jack in the Box employee in Houston, Texas, was shot Thursday in an alleged dispute with a customer over sauce, authorities say.
In a statement to Newsweek, a spokesperson for the Harris County Sheriff's Office (HCSO) explained that the incident is currently under investigation but did not name any suspects.
A customer pulled into the drive-thru of the Jack in the Box located at 3927 Aldine Mail Road and asked for more buttermilk, according to HCSO. When he was told the additional sauce came with a surcharge, however, an argument ensued.
The customer then pulled up to the front of the restaurant, where he got into a separate argument with an off-duty employee waiting for his ride home, authorities say.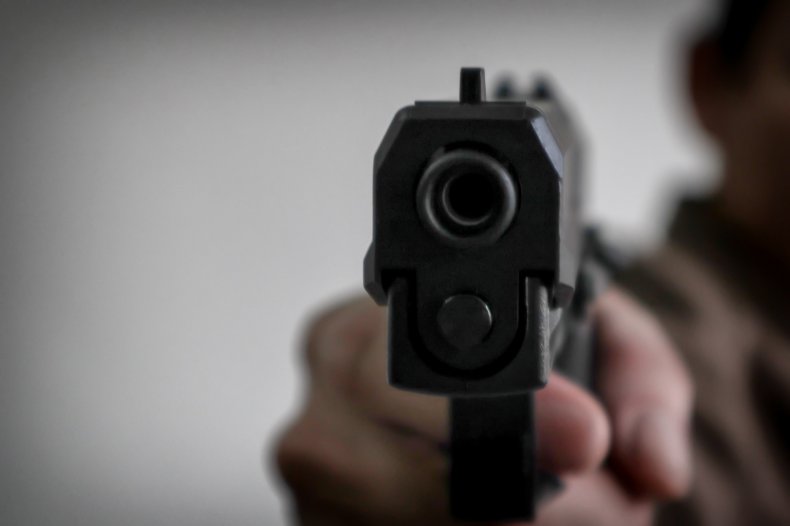 Though the employee tried to get away by crossing the street, "the customer followed in his vehicle and shot the employee, hitting him on his right hand," said HCSO, adding that the bullet did not go through the employee's hand.
He was later transported to a nearby hospital and treated for non-life-threatening injuries.
Sadly, the Jack in the Box employee isn't the first fast-food worker to reportedly endure violence at the hands of a customer. In January, police in Arizona said a Wendy's employee was shot by a drive-thru customer demanding extra barbecue sauce. The suspected shooter, identified as 27-year-old Theotis Polk, was later arrested.
That same month, police in Missouri reported a McDonald's employee was shot by a woman named Terika Clay in an alleged dispute over a fry discount. Clay was arrested and charged with first-degree assault and armed criminal action.
And in February, a Florida KFC employee was shot after a drive-thru confrontation with a customer spilled over into the restaurant's parking lot, according to police.
Unfortunately, some research suggests that poor customer behavior has become relatively commonplace within the food service industry.
A May 2021 poll of food service workers revealed that 39 percent of food service workers were "were quitting over concerns about hostility or harassment from customers," according to the Harvard Gazette. Meanwhile, a separate survey conducted by Snagajob-Black Box in October also found that 62 percent of restaurant employees experienced "emotional abuse and disrespect from customers," said Nation's Restaurant News (NRN).
"This is simply not acceptable. We can't allow our employees to suffer this type of abuse at the hands of our customers," said Black Box's chief revenue officer Greg Kingen, according to NRN.
Other types of "abuse" endured by restaurant workers include being pelted with drinks, being screamed at and even having furniture thrown at them.